Featured Swag Bag Sponsor – Lole
Made to move in style, powered by wellbeing. Born in Montreal, Lolë creates authentic, active apparel for every day, every season. Beyond fashion, we are a lifestyle, hosting worldwide events and local giving within communities.
Lolë is a driver of the wellbeing movement.
Our approach to activewear is modern, mindful and meaningful, offering feminine and fashion-forward designs that move with you when you're on the go. Every garment is versatile and high-performance, designed with a genuine concern for people, products and positive impact.
---
Featured Vendor – Priceless Beauty
Pamela is the lead make-up artist and services coordinator at Priceless Beauty. With a natural flair for the arts as a youngster, her journey to becoming a makeup artist included focused study and discipline in drawing, painting, glass blowing, textile design, and fashion.
At the heart of her experience and expertise, Pamela's true passion is to help people look their best and feel even better. This is her true motivation for delivering incomparable beauty services for the past eight years. Her commitment to down-to-earth, honest service is at the core of what makes her company truly Priceless.
---
Featured Swag Bag Supporter:  Denise Wilson (Stella and Dot)
Let Denise Wilson from Stella and Dot be your personal stylist. Denise has a wonderful collection of beautiful boutique jewelry through social selling and trunk shows.
Stella and Dot has great joy in designing irresistible jewellery for everyone to feel stylish and confident.  Design Studios in San Francisco and New York including recent collaborations with Rebecca Minkoff. We are not just jewellery, with regular style drops, on trend tops, glasses, or that perfect bag or clutch to complete that outfit.  Our Covet line has leather as well delicate 14k gold conflict free diamonds for that perfect piece.
https://www.stelladot.com/sites/denisewilson
---
Featured Swag Bag Supporter: Rodan + Fields
Our product philosophy is combining the right ingredients in the right formulations and using them in the right order to achieve real benefits and the closest cosmetic alternative to a professional skincare experience outside of a dermatology office.
Rodan + Fields is redefining the future of anti-aging skincare. Stanford-trained dermatologists, Dr. Katie Rodan and Dr. Kathy Fields founded Rodan + Fields® to provide at-home access to products that deliver the confidence that comes with visibly healthier, younger-looking skin.
Established on the principle that living better in your skin means living better in your life. Rodan + Fields believe everyone has the opportunity to make a difference in their own lives—and in the lives of others. Accordingly, their unique business model offers an unparalleled personal enterprise opportunity for individuals to join a community of like-minded entrepreneurs connected via social networks.
Rodan + Fields was originally founded in 2002 as a department store brand. Today, Rodan + Fields is changing skin and changing lives as a social commerce brand that enables Independent Consultants to pursue their dream of running their own business.
http://rharvey2.myrandf.com/ca/
---
Featured Designer – Narces Latest Collection
Narces is a Toronto-based womenswear line that specializes in special occasion, cocktail, evening wear, prom, and bridal dresses
.
Designer and Creative Director Nikki Wirthensohn Yassemi brings her international background to her aesthetic, having been born in Austria and growing up in Iran and the UK before moving to Canada, where she now resides. Throughout her upbringing, Nikki was surrounded by design, art, and fashion. Her mother worked with esteemed British tailor to the Royal Family, Victor Edelstein who is renowned for having created some of Princess Diana's most iconic gowns. Inspired by the romantic glamour and elegance of mid-20th century, Nikki's flirty approach to evening dresses is becoming popular in North America, Europe and the Middle East.
---
Featured Vendor – Purple Box Mobile Beauty Bar 
Sasha Anderson- Owner
With over 8 years experience as a makeup artist and owner of Purple Box Mobile, it has been Sasha's pleasure to assist many brides on their wedding day.
With years of experience in doing makeup for special events of friends and family, her passion has driven her to pursue makeup artistry on a professional level.
---
Featured Vendor – Goldwell 
Featured Product – Merle Norman Cosmetics
WE ARE A COMPANY FOUNDED BY A WOMAN, FOR WOMEN.
Take control of your destiny, love what you do, and look great while doing it.
As a family-run company, we have stood for opportunity and personal expression for over 85 years. We are proud that our formulas are developed right here in the USA, keeping hundreds of Americans in the workforce.
Merle Norman started the "try before you buy" philosophy, which continues to this day, emphasizing our strong stand on customer service. We believe in the free makeover and that the right makeup can change your life.
Dedicated to Merle Norman's original vision of superior products, individual service and the "Try Before You Buy" philosophy, and bolstered by a contemporary new design, Merle Norman Cosmetic Studios are positioned for continued expansion and even greater success in the years ahead. Although Merle Norman passed away in 1972 and J.B. Nethercutt in 2004, the company, under the guidance of JB's son, Jack Nethercutt, remains a family-owned business dedicated to helping women everywhere look
and feel their absolute best.
---
Featured vendor – Goddess Garden Organics
Goddess Garden was founded on two important principles: helping the planet and helping people safely enjoy the sun.
It all started when Nova's and Paul's first daughter, Paige, turned out being allergic to the chemicals in traditional bath and cosmetic products. Nova and Paul became more keenly aware of the need for change in the skincare industry. Nova, with an herbalist background, and Paul, with a nutrition science degree, were inspired to develop safe skincare solutions, using the pure minerals zinc oxide and titanium dioxide as the active agents for sun protection.
Created by a mom for her daughter, Goddess Garden only makes products that we would use in our own homes and on our own families. Making life a little easier and a lot safer for the ones we care about most!
Starting with sunscreen, Goddess Garden is now creating a wide range of cosmetics, from perfume to skincare products and aromatherapy.
At Goddess Garden, they know that everything is connected. If something isn't good for us, it's usually not good for the planet either.
---
Featured Designer – Kaela Kay 
Kaela Kay is a forward thinking clothing line that transforms bold and extravagant prints into sexy, feminine and modern clothes – with an African flare. Kaela Kay's success is due in part to the unique and ultramodern coupling of style and prints; the attention to intricate detail and creative symbolisms catapult Kaela Kay into the realm of luxurious fashion. With future goals to blossom Kaela Kay into a global brand, the grass roots of Kaela Kay's longevity is to offer a powerhouse of style without definition and to keep all the clothes modern without losing femininity. Modeled after no one woman but designed for all women, Kaela Kay clothing is feminine yet strong; dainty yet bold; and totally, unconventionally, modern.
---
Featured Makeup Sponsor – Kalani Spa 
The name Kalani in Hawaiian translates to "Of the Heavens" and "Royal One." Upon arrival in Hawaii, the elements of the Islands fill your senses with the aromas of the exotic tropical flowers, the fire energy of the volcanoes and the fresh ocean breeze. You become mesmerized by the beauty, peace and tranquility that surrounds you. Located in downtown Toronto, in the Fairmont Royal York, Kalani Spa provides you with the essence of Hawaii, while healing the body and mind in a relaxing and enjoyable environment fit for Kings and Queens.

Kalani Spa's treatment rooms are named after healing gemstones. Their artist's paintings for each room are inspirational works of art carefully created with the colours of these gemstones. As soon as you enter each room, the feeling of peace and energy clearing will relax your mind and body.
Kalani Spa's mission is to provide the best treatments, services and expert advice, using high quality skin care and cosmetic products from Merle Norman Cosmetics™
Rejuvenate your inner power from head to toe as our professional service providers help to restore balance and calm.  
Mahalo and aloha!
---
Featured Hair Sponsor – Sassoon Salon 
SASSOON WOMEN
A Sassoon haircut and color is utterly distinctive in the way it is precisely tailored for the individual. Colors are applied and perfectly blended to flatter the individual and bring the cut to life. Their highly skilled creative cutters and color specialists will advise you on a personalized look to suit your lifestyle and complement your individuality.
With an unparalleled system of continuous training, the Sassoon brand continues to evoke the best in hair. The release of two seasonal hair collections each year ensures that our team is at the forefront in hair trends to provide a quality of work that is synonymous with excellence.
The result is effortlessly achievable when you leave the salon, with theirluxurious range of professional hair care products available at Sassoon Salon.
SASSOON MEN
At Sassoon, they believe that the basis to a man's perfect haircut is excellent technique and an innate feeling for suitability. Sasson's barbers are trained to a high standard of specialization to have a comprehensive knowledge of head shape, hair texture and hair structure to achieve meticulously crafted looks to suit your own personal image, whether timeless, classic or fashionable.
Sasson's clients can relax in the knowledge that they are in expert hands, addressing their personal hair and scalp problems and prescribing solutions from our comprehensive range of male specific products. Their color experts specialize in male color requirements and are skilled in reducing the level of visible grey hair, giving a lasting, natural-looking appearance.
This is bespoke hair with a modern touch – discreet, sharp and with the signature of Sassoon.
---
Featured Beauty Sponsor – The Ten Spot 
THE TEN SPOT® is the original anti spa® beauty bar on a mission to make everyone #FeelLikeATen. What does it mean to #FeelLikeATen? The Ten Spot thinks everyone deserves to feel like a ten all the time. It's all about confidence. A confident woman can do anything: nail her work projects, be a domestic goddess, and look fabulous doing it.
On the menu:
Manis (maybe you have 15 mins, maybe you have 55. however long you've got, The Ten Spot has a mani for that)

Pedis (including gel – hello instant drying!)

Brow + lash tinting 

Waxing – above the belt, bellow the belt + everything in between. The Ten Spot is famous for their signature brazilly® 

wax* (everything off or almost everything off, you decide!)

Threading (*available at most locations)
Laser! yep, that's right. They've got the safest, fastest, most pain-free machine on the market. amazing af results + you can pay as you go, on the go. They'll get ya in and out in a cool minute!
---
Featured Fashion Sponsor – Kyla Morgan 
Kyla is an avid supporter of the Canadian fashion and beauty industries through sponsorship, as a consultant, researcher and as a board member of Canada Fashion Group (Toronto Men's Fashion Week and Toronto Women's Fashion Week), The Fashion Group International of Toronto, The Toronto Fashion Academy and The Mirror Ball. She is also a real estate investor and holds a BA in Communication, an advanced diploma in Print and Broadcast Journalism and is currently completing her MA of Fashion at Ryerson University. Kyla is actively committed to social and environmental causes and this is also reflected in her academic research, focused at the intersection of fashion and philanthropy.
---
Featured Designer – Alexandra Guraliuc
Alexandra Guraliuc is a Fashion Designer based in Ottawa. Although, She discovered her talent for design a few years ago, her love for fashion started at a very early age. Her first collection is named "Resortwear" which comes along in pastels colours and, she defines it as a fun, elegant and, romantic.
Her goal is to create timeless fashion with a touch of elegance and romance. Her objectives for 2018 are to make a new collection for fall as well as open an online store.
https://www.facebook.com/alexandraguraliuc.designs/
https://www.instagram.com/alexandraguraliuc.designs/
---
Featured designer – Lady Milan

Lady Milan is a Toronto based Fashion Design House exuding European Elegance.

The luxe label is known for fiercely feminine, classically modern silhouette driven designs. The founders focus on harnessing the trends of past and current, ultimately creating pieces that are both classic and sensual.
Colours are bold, designs are modern and on trend and prices are affordable. With fabric and cuts that envelope the frame highlighting points of design interest across the body, the garments make you look and they tell you how. The brand has distinguished itself by being "Made in Canada"
---
Featured Designer – Stava's 
Stava's was established in 2010 in Brampton, Canada and, sourcing our entire collection from our Factory in Bombay India. Total Staff strength of 30 employees in Canada and India. All suits are designed in Canada and then made as per specifications in the factory. All fabrics are locally sourced in India from the best manufacturers making fabrics for over 50 years.
The fabric used in our prodcut is sourced from the legendary mafatlal mills. A great combination if you want to stay comfortable and stylish at work .
---
Featured Vendor – Scuplturewear
SCULPTUREWEAR jewelry is about arriving. When you wear 'One of a Kind' designs by Andrea Pope, the world takes notice.
Born in a moment of inspiration, Andrea Pope's entire signature style evolved from an elegant twist. SCULPTUREWEAR's organic wrapping movements branch from the main element to beautifully showcase the body it adorns. The spirit and power of warm copper are clad in a variety of finishes from silver and gold to unique patinas. The ornamentation – precious and semi-precious stones, objects d'art, and handmade beads – they reflect the personal sense of beauty in the person called by one of these original handmade works of art jewelry.
The past two decades have honed an expert team of highly skilled craftsmen collaborating to bring Pope's exclusive designs to a gleaming, high-quality presentation. The resulting collections carve a memorable presence everywhere SCULPTUREWEAR is seen.
Our Signature Style Jewelry Creations:
Our specialty jewelry pieces are the Kindred Torque necklace and Elven Eargear,  wearable art designed to embody feminine power and fluidity.
Our Circlet tiaras are unique wedding jewelry pieces which frame the bride's face in an aura of elegance and beauty. Adorned with delicate pearls and moonstone set in delicately intertwined silver and gold vines, the Sculpturewear Bridal Circlets are the perfect finishing touch to your wedding hair.
https://www.sculpturewear.com/
---
Featured Vendor Propr Life+Style
Althea Johnson is a Fashion, Travel and Skincare blogger.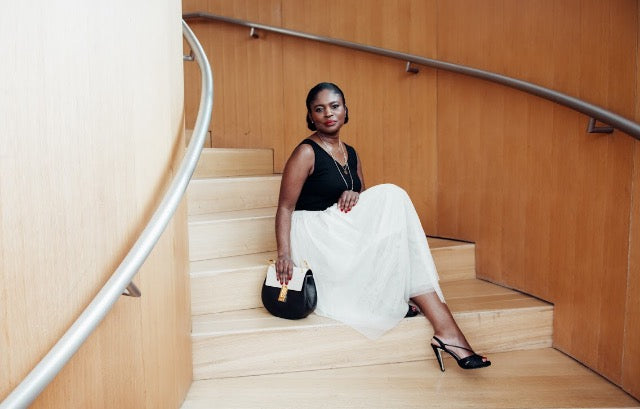 With her Propr LifeStyle and e-commerce Shop Propr Lifestyle online store, explores the experiences of creatives and entrepreneurs locally and around the world who have been successfully following their passions.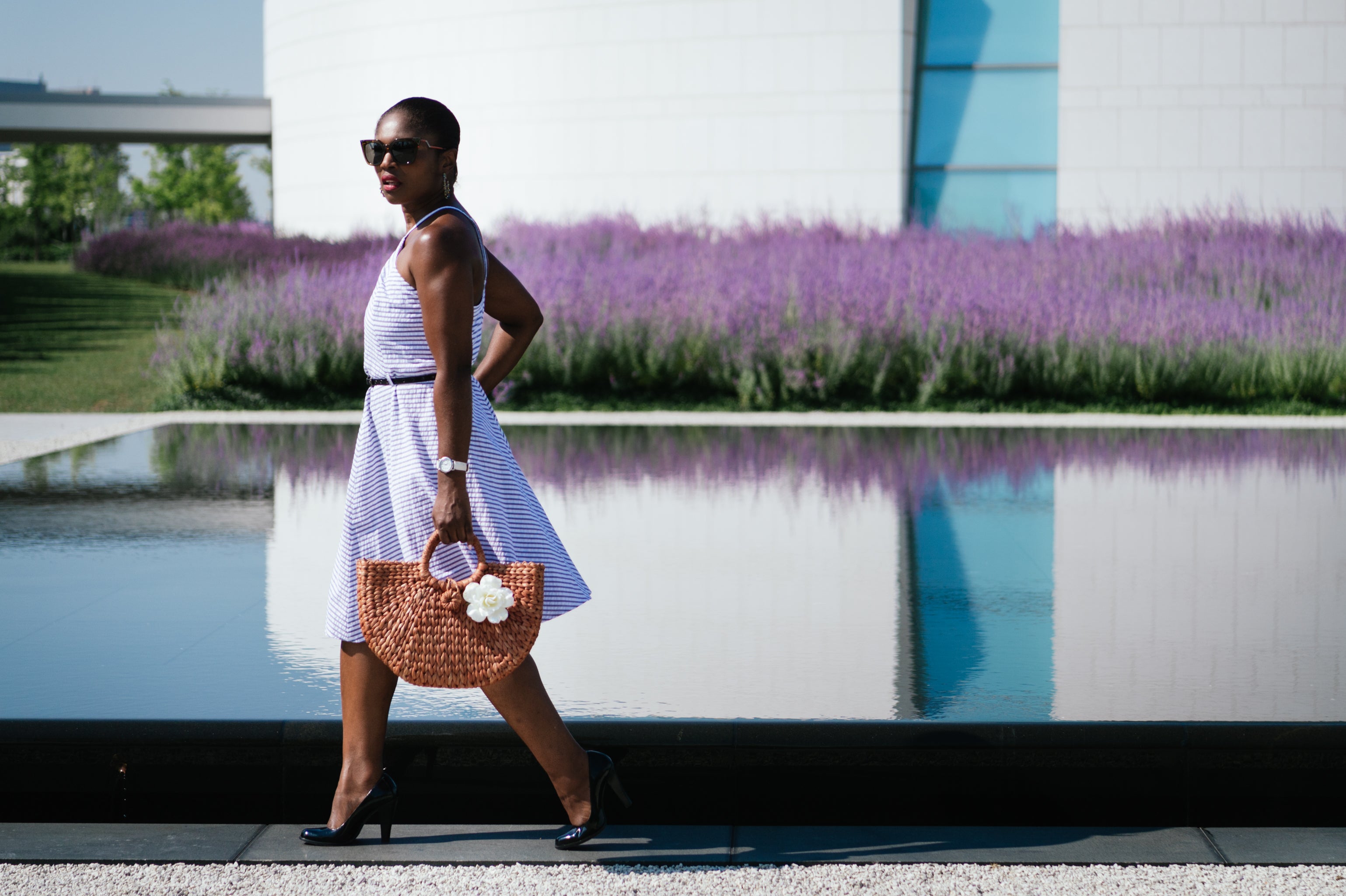 You can join Althea on her travel adventures and learn about the best hotels, restaurants, local fashion trends and best sites to visit.
While Fashion Week runs several times during the year in Toronto, New York, London, Paris, and Milan; she updates you on the spring/summer and fall/winter collections for both men and women as they are happening.
Her blog will show how I like to mix high and low pieces together with my outfit of the day and street style series.
Travel has led her to discover new places, cultures, and collecting of precious mementos in order to keep those wonderful experiences with me. Shop Proprlifestyle is filled with curated skincare and accessories sourced from around the world.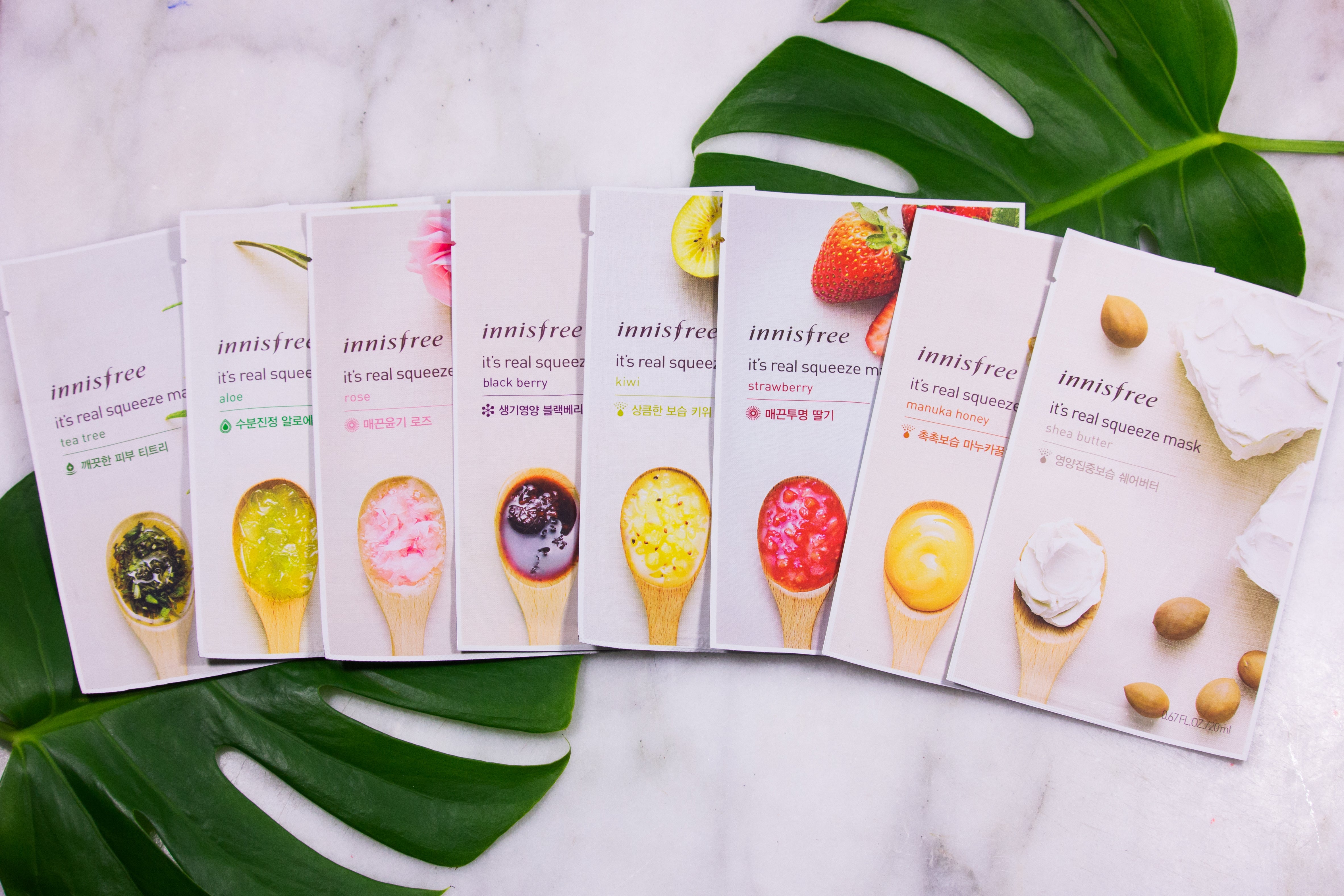 She has traveled over 50,000 km searching and sourcing for the best products around the world that she has enjoyed and share.
https://www.proprlifestyle.com/
---
Featured Vendor –  Fox and Co
G Fox & Co. was created by one wild Fox in 2008. There's a richness to all experiences and we convey ours through awesome products. Our Taste Maker concept is a combination of beach/cottage vibes. We design and manufacture products and work closely with a dozen local brand owners and family operated businesses. We are proud to say we create jobs for our local economy and will continue to do so. Our home base is Toronto where we live and work and we also have a homebase in North Miami Beach. Current production takes place in our miami office. Working closely with lumber yards and talented arborists allows us to make anything we desire.
We are both a Canadian Incorporated and USA Incorporated company registered by trademark and licensing. We do not have a physical store however we can be found nearly every weekend at a trade show or market style event. For events kindly click on our EVENTS page for listings. Would you like to have us at your event? Simply shoot us a line in our contact us section. We are currently booking for late 2018.
Current Stockists include, Halperns Mens Shop – Intercontinental Hote, Uppdoo Boutique -Bloor St W, Angel's Beach Gifts – Islamorada Florida, Lejend Jewellery – Whitby Ontario, Bastone & Co – Queen St W, Unwind Shop – Elora, Obese Records – Melbourne Australia, Too Good Tuck Shop – Unionville.
Our brand manufactures private label goods for other companies all the time. If you are interested in manufacturing apparel, headwear, eyewear, timepieces, and other miscellaneous goods, simply fill out the contact form and our team will respond to you.
We love to design custom things and can supply promotional goods and tradeshow displays for your company/event. Choosing wedding gifts can be tricky but we have something for your entire party too. Interested in having your guests names and date engraved on a pair of wooden sunglasses for your destination wedding? Need to make a custom engagement ring or custom gemstone piece? Contact us!
G Fox & Co. Canada INC & G Fox & Co USA INC is owned by Junior Fox. Junior is a graduate gemologist, certified Diamond grader, and certified master valuer. For more information on our company please contact us 1-855-GFOX-N-CO.
http://www.gfoxgems.com/store/
---
Featured Designer – Rachelle Anne Wear
Rachelle Anne Wear — RAW — is a women's wear clothing label that combines urban street wear with high fashion in a luxurious yet functional style. The latest collection for SS17, FIRE, is inspired by the roar and fiery essence of the Lion, RAW's signature symbol. Each of the unique finishes are hand-done, with singeing and metallic paint to innovate the classic ripped look, and RAW's distinctive raw edges to embody and accent the untamed spirit of the Lion in each garment. 
RAW launched in April, 2016 and established an official online presence on July 6th, 2016. The founder and business owner of RAW is Rachelle Anne Roy, a Toronto-based designer and graduate of George Brown College. As head designer, Rachelle is responsible for the designing, pattern drafting, and garment construction of all RAW products. RAW is a proudly Canadian label, based and made in Toronto, using all Canadian suppliers and contractors.
---
Featured Vendor – Anavi Designs
Goldsmith and Canadian Designer, Ivana Walker, is the creator of the company Anavi Designs.
While on a vacation she went searching for the perfect travel purse, a purse that could be used during the day and nice enough to go to an expensive restaurant. With with no budget limitations she searched Prada, Gucci, Valentino and Versace and struck out with each store. Either the sizing was incorrect, the chain length wasn't enough or the weight of the empty purse was too heavy. This prompted her to take matters into her own hands (literally) and she began not only designing but hand creating custom purses. Her purses have a growing fan base and have been not only carried but featured in episodes of the Real Housewives of Toronto.

Anavi Designs was inspired by a love of producing elegant, customized and one of a kind pieces, with a goal to provide each person a look that allows them to express their individuality. In 2014, after 26 years of experience as a Master Jewelry Designer and Goldsmith, Ivana transferred her creativity to handbags, incorporating the same mentality. After all, a handbag should have the same uniqueness and quality as a fine piece of jewelry. Ivana realized that joy and satisfaction came from creating handmade pieces that clients can tailor to their own needs and desires.
At the end of the day, pinpointing pieces that define your personal style is all about having fun, and this is exactly what Ivana accomplishes so beautifully with all of her purse designs.
"Quality and functionality is more than just a designer name!"
---
Featured Swag Bag Supporter – TrueFitt and Hill
OVER 2 CENTURIES OF HERITAGE
For over two centuries Truefitt & Hill, recognized as the finest traditional gentlemen's barber and perfumer in London, has provided discerning gentlemen with only the finest in grooming products and services. Our offering truly gives men the opportunity to look and feel their very best.
GREATNESS SINCE 1805
Established in 1805, we remain the world's oldest barbershop as stated in the Guinness Book of records and are barbers and Royal Warrant holders to H.R.H. The Duke of Edinburgh. Today's product offering is the result of over 212 years of research and intimate customer relationships. Our knowledge and experience provide today's man with an offering that is both sophisticated and practical. Gentlemen deserve the best in everything they do. If you are looking for the finest in men's grooming, we are confident you will find Truefitt & Hill's unmatched product quality and prestigious tradition unrivaled.
PRODUCTS & SERVICES
Our products are formulated with an exquisite blend of rare, natural and sophisticated essences. Our offering includes a full line of shaving, fragrance, hair and bath products to provide a daily grooming solution for the modern man. For an exceptional experience of Truefitt & Hill services, visit one of our barbershops and enjoy a traditional hot towel wet shave, haircut and a shoeshine for that special engagement, business meeting, or simply just to relax and unwind.
https://www.truefittandhill.ca/
---
Featured Vendor – Chantille Eaton
With a Jamaican Irish background, Canadian-born Chantille enjoyed exploring arts and crafts at a young age where she then discovered how great her artistic skills were.
During her teenage years, she volunteered as an assistant at her mother's daycare, where she developed a love for working with children. After dedicating two years of her time in the Early Childhood Education program, she realized that she was not completely satisfied. With enthusiasm, she decided to pursue fashion design for which she loved the most.
Since then she lives by the quote "Do what you love, the money will follow" by Marsha Sinetar. Chantille realized that studying Fashion Arts required a lot of dedication, diligence, and persistence and that too are the key components to success.
https://www.instagram.com/chantilleeaton/?hl=en
---
Featured Swag Bag Sponsor – Clore
Cloré Beauty Supply is Canada's leading retailer in the ethnic beauty industry, with beauty supply locations in Toronto, Brampton, Mississauga, Scarborough, Hamilton and Ottawa.
Cloré Beauty Supply is a chain of retail beauty supply stores that was established in 2012, when the company was rebranded as Cloré Beauty Supply. We completely changed our look to better cater to today's modern woman while paying homage to the earliest known user of hair extensions, Queen Cleopatra, with the new name "Cloré" (pronounced [kloh-rey]).
We also offer an E-commerce website for those customers outside of Ontario, servicing women all across Canada. As a company founded on the timeless connection between women and beauty, our mission is to strengthen this connection by satisfying the needs of every customer and providing beauty and style at an affordable price. Cloré Beauty Supply's philosophy is that creating a memorable shopping experience starts with the best selection of products, price, and service.
For retail locations, hours, and contact information, please click here.
---
Featured Swag Bag Sponsor- Palmer's Cocoa Butter Formula 
'FACE' THE DAY RIGHT!
INTRODUCING PALMER'S® SKIN THERAPY OIL FACE
Nourish your face and save your skin with Palmer's Skin Therapy Oil FACE, an age-defying, multipurpose skin perfecting oil. This nongreasy, paraben-free facial treatment is formulated with all of the same great ingredients used in the bestselling Skin Therapy Oil, but amped up with even more face-loving, anti-aging ingredients.

Forget the past with this lightweight anti-aging facial treatment. Palmer's Skin Therapy Oil FACE is specially-formulated with the Cetesomate-E™ Complex to deliver targeted anti-aging skin care benefits directly to the face and rejuvenate skin, while restoring and
brightening skin tone and texture. Palmer's combines Pure Cocoa Butter and a blend of ten natural oils to deliver the anti-aging nutrition your face needs for healthier, younger-looking skin. Palmer's has also added in Retinol and Vitamin C, some of the most powerful, anti-aging ingredients available, to provide that extra boost needed for a fantastically flawless complexion.
PERFECT FOR…
• Individuals who love Palmer's Skin Therapy Oil and are searching for a similar face product
• Those looking to reduce fine lines and wrinkles and regain moisture and radiance
• Anyone desiring an improvement in the appearance of fine lines and wrinkles,
aging skin, dark spots and uneven skin tone
TELL ME MORE…
• Formula contains a host of skin loving ingredients:
– Pure Cocoa Butter for extreme moisturization
– Cetesomate-E™ Complex helps improve skin penetration so the formula
quickly absorbs into the epidermal layer of the skin
– Includes Retinol, one of the most powerful anti-aging ingredients and the
proven skin brightening powers of Vitamin C
– Enriched with ten essential nourishing oils – Sweet Almond Oil, Sesame Oil,
Coconut Oil, Macadamia Nut Oil, Apricot Oil, Grapeseed Oil, Camelina Oil,
Sunflower Oil, Rosehip Oil and Argan Oil
• Contains Vitamin E, a powerful antioxidant that helps protect skin and slow down
the anti-aging process
• Has a light Rosehip scent
YOU'LL LOVE THIS PRODUCT BECAUSE…
• Helps improve the appearance of fine lines and wrinkles, dark spots, uneven tone
and texture and aging skin
• Visibly rejuvenates skin for a youthful complexion
• This year-round dry oil is the ideal companion for attaining desirable, hydrated skin
• Promotes elasticity and suppleness while soothing chapped, parched skin
• Dry oil is non-greasy and won't leave residue
• Voted Good Housekeeping's Tried & Tested Best Drugstore Pick for facial oils
• Dermatologist Tested, No Mineral Oil, No Parabens, No Phthalates, No Sulfates
• 30 ml bottle retails for $9.97 and is available at Walmart and Walmart.ca
---
Featured Vendor – Bene Beauty Boutique
Bene Pham is an award-winning Toronto makeup artist offering mobile, in the house and on location hair and makeup services throughout the GTA. An accredited makeup artist and instructor, Bene's outstanding artistry in makeup art received many awards including being recognized as Toronto's most highly recommended make up artist.

A fixture in Toronto's makeup scene Bene has worked with many great art directors, photographers, and celebrities for some highly celebrated red carpet events, publications and fundraising galas. She brings her special touch to wedding makeup, makeup for photos, camouflage makeup and red carpet makeup and airbrush makeup and offers makeup lessons in order to impart her knowledge.
The consummate professional, Bene surrounds herself with a handpicked team of highly skilled, creative makeup artists and hair stylists. The entire team stays up-to-date on the latest trends, products, and techniques in hair and makeup by regularly attending educational seminars. Only the best will do for Bene's  clients; she and her team use the latest cosmetics and allergy tested skin care products. With special care for health concerns, all tools are sanitized.
Bene works with both men and women, individuals and groups, corporations, not-for-profit organizations, and associations. She is in high demand for her artistry and appreciated for her excellence in customer service. Whenever you need to look your best, contact Bene for all of your makeup needs.
---
Featured Vendor –  The DollHouse Lux
The Dollhouse Lux believes that you should wear what you love and love what you wear!
Shop here for pre-owned fashion items with Free Shipping. From jewelry to designer handbags, we have everything you need to treat yourself and those you love. We guarantee the authenticity of our brand items. We can also help you streamline your wardrobe by consigning your items or buying them for cash or a credit toward a purchase. Dreaming of something luxurious? Let us help you find it! Keep your wardrobe happy and check us out!
http://www.thedollhouselux.com/
---
Featured Swag Bag Supporter – COLAB Dry Shampoo
COLAB's Original fragrance Dry Shampoo gives hair an instant wow-factor with a 'Too cool for School' vibe and an effortlessly cool, bergamot and rose scent. 

Slay All Day!
COLAB™ Dry Shampoo + is  a collection of targeted, advanced formulas. The Active Dry Shampoo is super charged with active ingredients including Moringa Seed extract giving UV & pollution protection. While the Extreme Volume formula features lightweight plumping powders for instant backcombed body & volume.

HOW TO USE: Shake well. Hold the can 20cm from dry hair and spray into roots.
Massage through with fingertips, brush and finish.
To Learn More About This Product Click Here
---
Featured Vendor – She's Got Leggs
Our super, comfy leggings are very versatile and come in a wide variety of amazing designs and patterns. They are great for yoga, working out, lounging and day to day living! We are sure that once you own and wear a pair – you won't be able to have 'just one'!
Shop Online
From the comfort of your own home, and the few simple clicks of a button, you too can be wearing an AMAZING pair of leggings from She's Got Leggs!
Our leggings are of superior quality, made from blends of polyester and spandex, which are ultra soft to the touch and way too comfy!
Shop At Home
We specialize in private home and office parties! Book and Host a party and receive a FREE pair of leggings as well as other additional incentives for hosting a party. An 'at home' party is a fun, easy and affordable way to get together with friends and family!
It is best to book at least 4-6 weeks in advance, so call now to reserve your party date as spots fill up quickly. You will LOVE the personal service you receive at "She's Got Leggs"!
To place an order please send an email to: carla.shesgotleggs@gmail.com
---
Featured Swag Bag Supplier –  Saltz & Co.
In a world filled with synthetic chemicals, harsh additives and outright toxins, it can be hard to know what bath products and skincare to buy for your family. We wanted to make a line of bath products that you can trust – trust to be natural or nearly-natural, and trust to actually work.

Salt seemed like a very logical place to start. Mineral-rich, healing and softening, sea salts and Epsom salts impart multiple health benefits, from muscle relaxation to wound healing to regulating key body processes.A warm salt bath is, let's face it, also soothing as heck. Today, the majority of our products contain salts, and all products are handmade with premium ingredients like essential oils, herbs and butters of the highest quality.


Out of an obsession with great-smelling, high performing bath products, SaltZ&Co was born! Try our products and compare with big name brands to see the difference natural, healing salt makes.
Order online at saltzbaths.com, on Etsy at SaltZCo, or for a limited selection of our most popular products, come into Artisans at Work at 2071 Danforth Avenue @ Woodbine.
---
Featured Medical Aesthetic Centre – RK
RK Centre offers a wide range of non-invasive medical treatments that clean and refresh your skin, maintain your beauty and prevent it from aging.
Services:
Body Treatments
Our body treatments reduce the accumulations of fat cells, stimulate the circulation of lymph, accelerate the production of collagen and elastin, as well as slim, and effectively reduce cellulite.
Experience the 3-in-1 super facial treatment#oxygeneo with us!

Exfoliate

Infuse

Oxygenate
See younger looking skin after the first treatment
Call today to book a complimentary consultation and get a list of recommendations from our lead specialist Rufina. +1(416)880-1080
---
Featured Beauty Expert: Radford
VICTORIA 
Owner / Makeup Artist & Aesthetician 
Victoria Radford was featured in FASHION Magazine as the top skin care specialist in the city of Toronto. With her training in Holistic medicine and her eight years in the beauty industry, Victoria provides customized and result-oriented skin treatments for clients that wish for a healthy glow. She also continues to work as a freelance makeup artist for both TV and print. Victoria's skills have allowed her to apply her craft around the world, as well as operating her own makeup school in Toronto.  You can learn her 'tricks of the trade' during one of her monthly segments on CTV's The Social where she demonstrates the do's and don'ts of all things makeup.
This pure hydrogel sheet mask hydrates intensely and contains advanced peptides and powerful antioxidants to help smooth and firm skin, reduce inflammation, and restore radiance. The tightly-woven fibers in our masks adhere like a second skin and excel at transferring nourishment.
---
Featured Hair Salon – Anthony Passero Salon
Located in the exclusive Yorkville neighbourhood of Toronto, Anthony Passero Salon strives to provide the ultimate hair salon experience. Clients are welcomed into the bright, open and modern salon by the knowledgable and professional team. With a consultative approach to hair design, the team's creative and on trend expertise assures client's depart feeling confident & empowered to recreate their look at home.
Our first question is always "tell me about your hair" leading into a comprehensive consultation. As a diverse team specializing in different disciplines, the focus is on highlighting your natural beauty. Your needs are the most important every time you visit.
LOCATION AND CONTACT
---
Featured Swag Bag Sponsor – Soft Lips
Sleek, stylish and sophisticated in design, Softlips® LUXE is a uniquely formulated Lip Moisturizer with Lip Perfecting Technology that blends 5 lip loving benefits into 1 to give you beautiful, luscious looking lips.
5 in 1
Hydrates
Replenishes
Smoothes
Protects &
Adds shine
Softlips® Products are Gluten Free, Vegan and Cruelty-Free
Currently Available in;
Creamy Coconut
Silky Shea
NEW Midnight Mint!
---
Featured Event Sponsor – Anita
Anita is a global market leader in the development of bras and swimwear with over 130 years experience.  Our focus is on a woman's needs during her lifetime.  We invite you to learn more about the Anita World.
Anita Active:  High Performance Sport bras.  Research in Breast Health from the University of Portsmouth Research Group has found substantial evidence proving the importance of breast support while training and during competition.  Anita Active bras are ranked in the top 10 for support and comfort.
Rosa Faia:  Our sister brand offering femininity and comfort up to a J cup in a fashionable silhouette in lingerie and swimwear.  Many women continue to wear the wrong size, we always recommend a proper bra fitting in a specialty lingerie store to find out the appropriate size for the best support.
 Anita Maternity:  We've been a pioneer in developing nursing bras for over 50 years.  Our current collection is both functional and fashionable for the new mom up to J cup.  Along with nursing bras, we offer our Baby Sherpa & Baby Belt, providing support for a growing tummy and relief of back pain.
 Anita Care: Post-mastectomy fashionable lingerie, swimwear and breast forms are part of our heritage.  Our Tri-Pro Vita system perfectly integrates the breast form and lingerie for a natural feel and fit.
 Anita Comfort:  Fuller bodied options for a very comfortable fit in both swimwear & lingerie.
Go online to learn more about our lingerie and swimwear.  We also have a store locator to find an Anita partner boutique near you.
---
Featured Vendor – Castlefield Design
Design Services
---
Featured Vendor – Made to Measure
http://www.made2measureclothing.com/
---
Featured Sponsor – Goddess Garden
Goddess Garden is a certified organic skincare company, created by a mom for her daughter, whose skin reacted poorly to conventional sunscreens and body products. The company began out of necessity. Nova Covington began making all her family's skincare in her kitchen, using all-natural, pure botanical ingredients that were effective and safe for her baby daughter. She felt if her family needed clean products, other families did as well. Together with her husband, Paul, Goddess Garden was created.


Today, Nova, Paul and the entire Goddess Garden team, make products that are certified organic and free from harsh chemicals that can cause skin reactions, hormone disruption and contribute to the destruction of the reefs. Goddess Garden, at its core, is a family. They have a parent-like commitment to care for their customers and the planet. Behind every decision they make are a set of guiding core values that ensure their business leaves a minimal footprint, and a positive impact. And they always keep in mind the best interests of their customers, their employees, their communities and the planet!

Goddess Garden is most commonly known for its organic, reef-safe, non-nano sunscreen, but they also offer a complete line of certified organic skin care and essential oils. Plus, all products are made onsite in Boulder County, Colorado, and feature recyclable packaging!
---
Featured  Event Sponsor – Tan on The Run
Tan On The Run is an organic mobile airbrush spray tanning service company.  We are dedicated to delivering unrivaled service provided in the convenience of your own home, office , hotel , set, or venue of your choice.  We use the highest quality exclusive tanning solutions and technicians to ensure 100% satisfaction.  All of which have led us to be sought out by Celebrities and Media personalities alike. Franchise Opportunities Available!
Sunless Airbrush Tanning can be right for anyone – especially with Tan on the Run! Regardless of your skin type or your schedule, Airbrush Tanning is right for everyone!  Unlike traditional tanning using sunlight or beds, Airbrush Tanning carries no risk of harmful UV rays, which means that people with a high risk of skin cancer can still get their glow without any risk. Allergies?  No problem. We have specifially developed hypoallergenic formulas just for you.  Regardless of whether you have dry skin or oily skin, we can recommend a tanning package that will accomplish your goals both for colour and for skin care.  We have formulas that are safe for pregnancy, safe for skin conditions, made with organic ingredients, Vegan and gluten free!  Contact your nearest Tan on the Run for details and to develop a tanning package just for you, or see below for a list of favorite packages based on the Fitzpatrick Chart of Skin Types.
---
Featured Vendor – Bouswari
Bouswari was founded by Senegalese – Canadian Diarra Bousso Niang, whose goal is to share with Canada and the world the beauty, culture, and heritage of her birthplace Senegal – and of the wider African continent. Bouswari partners with local artisans in Senegal to offer leather products that celebrate Senegalese fine traditional craftsmanship — blended with unique contemporary and practical designs. Inspired by the Senegalese and by other diverse African traditions and cultures, each collection takes you to a brand new African style.
The name Bouswari is a contraction between two words : Bousso and Bassari. Bousso is the middle name of the founder and Bassari refers to Bassari people. Bassari people are African people living in west Africa in the regions of Senegal, Gambia, Guinea and Guinea-Bissau. Their vibrant and mysterious lifestyle inspires Bouswari.
---
Feautured Vendor  – Nemrac Style
THE DESIGNER
Carmen Popescu is the creative mind behind NemräC Style. Having flirted once with the idea of becoming an architect, Carmen's appreciation with clean, structural lines and her fascination for geometry have become an intrinsic part of her singular style.
Born in 1988 in Bucharest, Romania, Carmen discovered her predilection for art and fashion creation at a very young age. Inspired by her grandmother's love for needlework and embroidery, Popescu was only four when she learned to sew her first button.
After graduating in 2008 with a degree in Fashion Design from the Collège Marie-Victorin, and subsequently in 2011 with a BA from the École Supérieure de Mode de Montréal at UQAM, Carmen was awarded the highly illustrious honor of interning for the internationally renowned designer Jean-Paul Knott in Brussels, Belgium – an experience that only further confirmed her passion for the craft.
THE BRAND
NemräC Style offers timeless sophisticated and urban designed feminine and masculine collections that extend the boundaries of the unexpected through an innovative vision of fashion, elegance and refinement. From design, to patternmaking and production, every step is HAND MADE in Montreal, Canada.
The brand's distinguished day and night color palette consists in a contrasting assortment between black, gray and white with a pinch of unexpected color at times. The sleek and minimalist lines suggest an important concern for discretion and meticulous detailed exertion. Similarly, the rich mixtures of materials bring out in every outfit appealing contrasting effects that translate the avant-garde geometric aesthetic.
An inspiration residing within art and geometric echo denounces NemräC Style as the angular achievement revealing modern speeches of both Women and Men.
---
Featured Vendor – Seacret
Seacret brings you the most advanced formulation and integration of one of nature's true gifts, the Dead Sea. Every Seacret product contains exclusive Dead Sea minerals and advanced, patented technologies that are clinically proven to deliver immediate results to your skin.
M4 – Mineral-Rich Magnetic Mud Mask
This mask is magnetic in more ways than one. The most unique mask you've ever experienced literally pulls dirt and oils away from your skin. What's more shocking is the ultra-moisturized skin you'll be rewarded with. Trust us; you'll be irresistibly drawn to this mask
https://www.seacretdirect.com/rajaabelle/en/ca/
---
Featured Vendor – Velvet Ave
Velvet Ave is an upscale fashion & style consultation company. We offer our clients a wide range of VIP Fashion Concierge services that differ from your average retail walk-in shopping experience.
Velvet Ave provides wardrobe makeovers, fashion styling, wardrobe pulls for media stylists, attire for promotional models, personalized fashion sourcing and VIP styled Pop Up Shop events for the general public. In addition, we allow clients to have the ability to shop the latest trends online at their convenience via our website.
From the classic woman to the daring fashionista, Velvet Ave delivers it all. We also cater to clients of all shapes and sizes recognizing that a style that suits and fits you exudes confidence.
---
Featured Event Sponsor – TopPik Canada
ToppikCanada.ca is the official Canadian online store for Toppik Inc.
Our mission is to help Canadians reclaim the confidence that comes with a full head of hair. Toppik stands out as the LEADER IN COSMETIC HAIR THINNING SOLUTIONS and is endorsed by hair loss physicians, transplant surgeons, medical centers, dermatologists, and most importantly, is loved by our customers. Toppik products offer a complete range of solutions of hair care products and accessories that instantly eliminate the appearance of fine, thin, or thinning hair.
We make it easy to shop in Canada with:
No duty and/or customs fees (all of our products are picked, packed and shipped from our Canadian warehouse)
Canadian pricing (No foreign currency conversions)
Fast delivery
Free shipping on orders over $50
Easy returns
30 day money-back guarantee
Excellent customer service
Secure shopping
Product authenticity guaranteed
Over 30 years ago, the founder of Toppik Inc. recognized that there was no quick, easy solution to temporarily conceal the appearance of thin or thinning hair. Since then, Toppik Inc has developed a wide variety of cosmetic solutions for hair loss and thinning, including the award-winning Toppik Hair Building Fibers used by over 3 million men and women.
Toppik Hair Building Fibers instantly give you the appearance of full, thick hair. The colored, statically charged Keratin Fibers intertwine with your existing hair, filling in any thin areas for a completely natural look. Toppik resists wind, rain and perspiration but removes easily with shampoo. Toppik works for both women and men who have fine, thin or thinning hair, dramatically improving their appearance.
---
Featured Vendor – HRM Beauty
Spring is finally here!
Now that spring has finally arrived, there is no better time to get all spruced up for the warm weather! Get yourself summer-ready with HRH Beauty's beauty treatments.
Don't risk looking like a clown!
Don't risk looking like a clown this summer. Has the sun ever melted your beautifully applied makeup away? Have you ever ended up looking like a heated mess have a good workout at the gym?
You no longer have to worry! Get beautiful with HRH Beauty's top of the line individually applied eyelash extensions and marvelously shaped and styled eyebrow micrblading. Whether you are enjoying hours in the sun, going for a sweaty workout or coming out of the swimming pool, you will always look magnificently put together and gorgeous all the time!
Say goodbye to that unintentional clown face and say hello to glam!
Eyebrow Microblading
We use the finest in materials and supplies. Our blades are super sharp, sterile and disposed of after each treatment. We are one of the only beauty boutiques that use medical grade anesthetics and disinfectants to ensure you are of utmost comfort during the entire procedure. We take care in your health and overall aesthetics.
HRH BEAUTY's Services
Whether you want something more permanent and long lasting or something more temporary, we have a wide array of services to cater to all of your needs
Eyebrows

Eyebrow Microblading

Eyebrow tinting
Eyelashes

Individual Eyelash Extensions

Eyelash Tint and Eyelash Lift
Secret Facial
For Wrinkle Reduction & Improvement in Overall Tone
Reduction in Acne Scarring


Reduction in pigmentation, acne scars
Stretch Mark Reduction
Skin tag & Pigmentation Removal
Skin tags and sun spots
Freckles, liver spots and age spots
---
Featured Vendor – Purabeada

The husband and wife team of Purabeada Crystal healing bracelets, Di & Davey Carruthers, create simple handmade beaded bracelets with crystals from all over the world. Located in Ontario, Canada, our mission is to share the power of crystal healing. For settlers and nomads alike, these bracelets will help you find physical, mental and spiritual healing for whatever journey you're on. Join the tribe!
---
Featured Vendor – Camicie
Modern and stylish, Camicie's clothing line reflects the innovative look and well-known quality of Italian design.
The entrepreneurial idea of Camice by FilipDaniel is tied to the experience of its founder. Uniting his solid economic base with his great passion and specialized expertise in "shirt art", he has achieved astonishing results. Camicie is a one stop shopping oasis for men that offers, exclusive Italian and domestic collections for both business and casual.
---
Featured Swag Bag Merchandise – Lagarto
LAGARTO presents the world's most luxurious cardholders of enduring value, handmade from the finest genuine exotic leathers.  LAGARTO features customizable precious metal accents, a signature stingray design, RFID protection, and a silky-smooth Alcantara interior lining.  It is "Luxury You Can Feel".  Visit www.LAGARTO.ca
MISSION
Enter into a world of refinement and sophistication with Largarto's hand-held leather accessories. Our mission is to create elegant leather accessories for those desiring to add a touch of flair and luxury to their lifestyles. Each piece is hand-crafted from only the finest exotic leather materials, crocodile, ostrich, lizard, python and stingray hides, while showcasing precious metal accents.
SOURCING
We offer the highest quality leather accessories and maintain the utmost integrity when sourcing our products. We select only the most superior exotic leathers from our top suppliers and the purest gold from world-renowned jewelers. Hence, our goal is to not merely meet our customers' expectations but rather to exceed them.
TIMELESSNESS
LAGARTO strives to create luxury products of enduring value. As today's styles change at ever increasing rates and yet oftentimes, come full circle, LAGARTO seeks to rise above the trends and stand proudly as a classic and timeless brand.
Whether the styles of the 30s or the 60s are in vogue again, LAGARTO's brand remains the same—refined and elegant with time-honoured pieces.
AUTHENTICITY
LAGARTO requires that each of our leather pieces has been hand-crafted from genuine exotic leather hides, of the most surpassing quality. Thus, we guarantee that no two leather accessories are alike.
Since each accessory is designed from one particular hide, featuring its own unique pattern, the proud owners of our products can expect their leather accessories to be personalized—naturally.
LAGARTO finishes each piece with only the purest, most exquisite precious metals, which in turn adds that exclusive touch of flair.
INTERIOR TECHNICALITY
All of LAGARTO's accessories' interior lining are made with "Alcantara", a material most often used in the interior of top-performance sports cars. Very similar in look and softness to suede, Alcantara is actually superior to and more durable than suede. It is definitely a beautiful, lightweight, sophisticated material, unmatched by any other. We promise our products are luxury you can truly feel.
Inside the Alcantara lining, we have installed the most advanced RFID (Radio Frequency Identification)-blocking technology. RFID chips house personal data encoded on a person's credit cards and other pieces of identification. As this technology becomes increasingly widespread, security breaches and privacy threats also arise. Our customers' personal identification will thus be protected with our RFID theft prevention.
CUSTOMIZATION
LAGARTO offers our customers the unique experience of customizing their already naturally personalized leather accessories.
Customers select one of the following hides: crocodile, ostrich, lizard, or python. They then may request accents for their leather pieces. They may choose from pure silver; silver plated in these colours: gold, rose gold, or black chrome; or 14K solid yellow, white, or rose gold.
We ensure that our standards are met and that our products are of the finest quality, creating timeless accessories that will never go out of style.
FINEST SKINS & EXOTICALLY CERTIFIED
LAGARTO does not permit the selling of products sourced from wild and endangered species. Rather, we select our hides from internationally-certified and approved tanneries only. We proudly maintain our Convention of International Trade in Endangered Species of Wild Fauna and Flora (CITES) certification and will do everything to comply with the regulations as set out by CITES.
SUBSTANCE
LAGARTO strives to create luxury products both beautiful and timeless, pieces of enduring quality, designed for everyday use.
Visit www.LAGARTO.ca
---
Featured Swag Bag  Product – Schwarzkopf
Don't cut. Choose Repair.
Hate Hair Drama? Don't cut damaged hair, repair it!
Ultimate Repair
For very damaged hair
GLISS™ Ultra+ Moisture™ Shampoo

WHAT DRY, STRESSED HAIR NEEDS
Daily stress can dry out your hair until it reaches a breaking point.
It needs deep repair from the inside and surface reconstruction from the outside.
GLISS™ ULTRA+ MOISTURE™
Up to 85% less hair breakage*
Intense hydration
Ultra moisturized hair with healthy-looking shine
*vs untreated
– http://www.schwarzkopf.ca/skca/en/home/brands/care/gliss.html
---
Featured Vendor – Rue Pigalle
Rue Pigalle is a private studio where you can find unique, fashion forward and elegant accessories from international designers+makers.
Bienvenue à Rue Pigalle
Developing one's own style is a careful and mindful process. It's a daily conversation with ourselves about our mood and feelings, influenced by out lifestyle and people we love. A wardrobe of pieces that perfectly express our individuality, our personality, is a great luxury.
If your sartorial style gently stands out of the crowd, you will love our roster of emerging designers. Rue Pigalle meets with their ateliers and experience their artistry firsthand. As a result, the fashion you will find at Rue Pigalle is one of quality, design, and above all, individuality.
Rue Pigalleis a space for you — you can shop online or book a private visit with me at my boutique. Understand your style, your preferences, your interests, and guide you to pieces that fit your personality and lifestyle.
Love what you wear and be yourself — wear your unique story.
---
Consonant Skin Care
Come Clean 100% Natural Bamboo Cleansing Cloths:
Our 100% natural bamboo cleansing cloths are formulated to cleanse, condition and brighten skin any time, anywhere.
Conveniently packaged, these extra large cloths are soaked with anti-aging and antioxidant botanical like grape seed extract, ginseng and chamomile to leave skin feeling soft and hydrated while gently cleansing to reveal a brighter, cleaner, more radiant complexion.
These cloths are makeup artist recommended and are formulated to cleanse well and remove light makeup. For waterproof mascara you may wish to follow with a pump of Consonant Natural Foaming Face Wash.
Ingredients:
Aqua, Glycerin, Radish Root Ferment Filtrate, Coco Betaine (coconut derived surfactant), Niacinamide (Vitamin B3), Citrus Grandis Peel Oil (grapefruit), Panax Ginseng Root Extract, Aloe Barbadensis Leaf Juice, Vitis Vinefera Seed Extract (grape seed), Chamomilla Recutita Flower Extract (chamomile), Limonene (lemon), Citric Acid .
100% Natural and biodegradable.
How to Use:
Unfold wipes completely and use one side to gently remove makeup. Flip the cloth over and use the other side to cleanse the face and neck. No need to rinse.
Reseal the pack completely between uses to preserve freshness.
For very stubborn makeup follow with 1 or 2 pumps of Consonant Natural Foaming Face Wash.
Get social with us on: @ConsonantLife
https://www.consonantskincare.com/
---
Tofara
Affordable Luxury. Functional Statement Pieces. African Couture. These paired concepts seem contradictory to some, yet they embody the essence of the Tofara brand. Tofara is a Toronto-based online luxury store whose pieces are handcrafted by skilled artisans and designers. The items we showcase are inspired by Africa but designed with a contemporary aesthetic.
What does Tofara mean?
In case you're wondering, Tofara is a Shona phrase which means "we are happy". This rings true for Tofara, as they aim to delight their customers by consistently curating pieces that evoke an emotional response through their distinctive design. Tofara's goal is to be the premier global retailer of African couture.
Tofara's Beginnings
Tofara was founded by Eriver Muwanguzi in 2016. He has had a life-long affair with fashion and design, while also nursing a strong desire to showcase the best of Africa to the world. Tofara is a venture that allows him to express both passions.
Eriver combines his business background, honed from years working in management consulting and corporate strategy, and an eye for appealing, fashion-forward design to shape the vision for his fashion label.
To find out more about the amazing Tofara, visit their website http://www.tofara.com and come say hi at our Spring event on April 27th.
---
Featured Swag Bag Sponsor – Oneka Elements
Oneka's all natural personal care products were created out of a respect for our water sources and the many organisms that help clean and purify it along its way. Rather than causing damage or polluting; Oneka products work WITH the elements of nature. Oneka does this by using certified organic and wild harvested herbal extracts to nourish the hair and body without the use of sulphates, parabens, or synthetic fragrances.
SUSTAINABILITY MATTERS
It doesn't claim to be perfect, but they're trying to do the right thing! It may sound like a cliché, but they want to leave things better than when found. Oneka strives to do business in a more sustainable way, by taking responsibility for the impact of our business on society and the environment; and transforming our impact from negative to positive. It's part of Oneka's quest to become a truly sustainable, all natural business.
BUILDING A SOLID FOUNDATION
Their organic farm operates on the fundamental principles of permaculture. Taking an all natural approach, with sensitivity to the land's needs, as well as sustainable production; the foundation of permaculture is to create systems and methods that are permanently beneficial to the environment and society.
The farm strives to achieve both. Socially, they are active and connected with the community and region; with a global mindset. Environmentally, Oneka operates their farm and harvests their botanicals in a way that will add to the quality of the land and its ecosystems, rather than deplete and harm them. And everything Oneka grows is done 100% organically.
WHAT'S IN A NAME?
From Native North American tribe Mohawk; Ohne:ka means 'water'. The name Oneka was chosen to reflect the importance of manufacturing natural personal care products while being very conscious of water. Oneka reaches beyond great looking hair, no compromise on quality, and sources ingredients known to be readily biodegradable.
Get social with them on Facebook- @onekaelements
https://www.onekaelements.com/en
---
Featured Swag Bag Product Sponsor – Racinne Delicare Perfection Soothing Mask
The art of Korean beauty skincare routine
For those who haven't familiarized themselves with the term K-beauty, this article is going to be a crash course for you.
K-beauty is a skincare ritual that emphasizes on perfecting the natural complexion, celebrating naturally luminous, well-hydrated skin. This ritual is completed by a 8 step skincare routine that seem complex and time-consuming but is definitely an eye-opening experience that will transform your complexion.
Step 1: Double Cleansing
Going back to the basic practice of good skin routine is a good way to start paving your way back to the healthy, glowing skin and K-beauty is famous for their essential double-cleansing routine.
Korean women will never be found falling asleep with full face of makeup. They double cleanse their face first with an oil-based cleanser to remove all the impurities and then will follow up with a water-based cleanser for a perfect cleanse. We recommend pairing Racinne Delicare Perfection Cleansing Cream with Hydrating Perfection Gentle Cleansing Foam to complete your perfect cleanse without over-drying or disrupting your skin's natural barrier. Racinne's Delicare Perfection series is remarkably gentle and safe to use even on the most sensitive skin due to its limited ingredient practice and is free of harmful ingredients like artificial fragrance, parabens, talc and denatured alcohol.
Step 2: Exfoliation
After double cleansing step is complete, the second step exfoliation is to prep your skin for receiving all the goody nutrients in your skincare products by removing dead skin cells and unclogging pores.
Step 3: Toner
Although some people might argue that toner is nonessential in their skincare routine, it might be worthwhile to take the toning step more seriously. Toner helps balancing facial hydration and pH level which is much needed after all the pores are opened up right after the cleansing and exfoliating steps. The benefits of toner are just like a good makeup primer.  It soothes and prep the skin for upcoming skincare application by balancing the skin's hydration level and soften texture.
Step 4: Serum
A well-designed serum is a true treatment for your skin concerns. It does not just mask the problem on the surface with a temporary fix but penetrates deep into your skin cells to repair damaged skin cells with continuous application. Racinne's Ultimate Youth Power Serum is a well-rounded all-in-one treatment that targets not just fine lines and wrinkle with its Korean ginseng callus culture extract, but also combats dryness with sodium hyaluronate.
Step 5: Eye Care
The skin around your eyes is the most delicate part on your face and should be treated with the utmost care. To give eye area the best possible hydrating care, it is essential when it comes to preventing fine lines and signs of premature aging. A fail-proof eye care routine, should consist of an eye serum and an eye cream. Try Racinne's Ultimate Youth Power Eye Serum and Eye Cream. While this exceptional eye serum is packed with anti-aging properties that penetrate well beyond the top layers of skin, the good-as-gold Youth Power Eye Cream contains shea butter to seamlessly lock in the moisture and perfecting your eye care routine.
Step 6: Moisturizer
As we age, our skin's natural ability to replenish moisture decreases and our complexion appears to be dry and dull looking. Lack of hydration on facial skin is usually the first signs of aging or sensitizing since loss of hydration will eventually lead to permanent fine lines. Also, skin's defense system to environmental irritant will weaken if the issue is not addressed promptly.  Finding a good moisturizer is a crucial step to promote healthy, clear complexion. We recommend Racinne's Optimal Fortifying Emulsion for those who have normal to oily skin. This light-weight hydrating formula contains super antioxidant and multivitamins that protect and provide complexion with just the right amount of hydration. Uniquely created to hydrate and prime the skin for a smooth makeup application, Optimal Fortifying Emulsion is clinically proven to drench your complexion non-stop for 24 hours.
Step 7: Mask
The 7th step in K-beauty is a ritual that every Korean woman follows. Whether is a cream or sheet formula, Korean masks are packed with highly concentrated ingredients that benefit complexion and hydration. Racinne's Delicare Perfection Soothing Mask is an ultra-soothing treatment mask that is safe to use on all skin types. It contains exceptionally effective ingredients such as sweet almond oil and allantoin which replenish the moisture barrier, calm sensitive skin and reduce skin redness.
Step 8: Sun Protection
As much as we enjoy the natural warmth of sun, Korean women are head over heel for that porcelain white complexion that is free of visible dark spots. To achieve the naturally even skin tone, applying a SPF lotion before stepping outside is the best thing you can do for your skin as the first UV defence.
 K-Beauty Is About Embrace Your True Self
Focusing on health, hydration and the naturally radiant skin, Korean beauty is the ultimate art of achieving healthy complexion. It is about looking beyond the layers of makeup most women apply on their faces everyday and taking the time to treat their skin right from the beginning.
With Mother's Day coming up on May 14th, it is the perfect time to embrace all the moms and say "I love you" with Racinne's advanced Korean bio-technology skincare products that will revive that youthful glow on their faces with all the plant extract ingredients packed inside each bottle. Receive 20% off when you use code "Cocktail20" from now until May 15th on Racinne.ca
Get social with us on Instagram and Facebook @racinneCA!
---
Ela Boutique – O-Bag
The O bag is infinitely versatile and eponymous product of the O bag brand. Customizable Italian handbags, shoulder bags and beach bags available in a multitude of colours, combinations and styles; you'll never see two exactly the same.The O bag shell is fashioned from EVA polymer (ethylene vinyl acetate), which gives the O bag softness, lightness, resilience and makes it waterproof and tactile.
You can never have too much choice when it comes to the O bag; available in a wide range of shades, some of which are seasonal limited edition inspired by key colours seen on the catwalks.O bags offer the unique ability to create and customize your own handbag; picking and choosing your preferred colours, handles, trims and inserts to suit any occasion, outfit or taste.
There's a wide range of interchangeable O bag handles and shoulder straps to choose from in many colours, lengths and materials; genuine leather, faux leather, rope, vinyl and suede. You can accessorize your O bag handbag with zipped inserts in cotton canvas, felt and wool for a nice stylistic touch and additional functionality whilst also keeping your belongings that little bit safer.
New and interesting O bag designs and accessories are launched every year to buy online with global delivery to 60 countries.
Find out more about this great product at Ela Boutique: https://www.instagram.com/elaboutiqueinc/
---
Featured Spring Event Vendor – ElaBloom
In an age when sticker-shock is an unfortunate reality, Elabloom was founded in response to a need in the market for affordable personal-care products that are free of harmful chemicals. Elabloom offers a unique approach to skincare that is 100% made in Canada and Paraben, Petroleum, and Phthalate-free.  
ELABLOOM was founded in 2011 by partners who recognized the need to develop quality, affordable personal care products in the marketplace; they created a lineup of unique products for your face and body.
What does it mean?  Earth's Bloom
ELABLOOM – In Sanskrit, Ela means earth. Elabloom is deeply inspired by a holistic approach to health, spiritual balance, and livelihood. ELABLOOM's lineup is 100 percent Canadian made. Taken quite literally, ELABLOOM's products are the direct result of the Earth's bloom. This provides the healthiest approach to both your skin care, and treatment of the earth's natural resources. This philosophy of being one with the earth is directly captured in our logo. What better way to accurately represent our cause than the name ELABLOOM?
What do we believe?
Our brand philosophy is based around two core dynamic principles: honesty and authenticity. We develop our products with these in mind, and it allows us to produce naturally invigorating twists on classic spa rituals. Blooming is a process.  We want to Guide you…Teach you…Show you. Our step-by-step process gives you many of the benefits of a spa right in your own home. We believe in ritual rather than routine.  It is a mindset rather than mindless.  Our DIY spa solutions provide you with the ability to more frequently engage in the benefits of a spa session, but with considerably less cost, less time, and healthier constituents!  Learn and grow with ELABLOOM.
Elabloom sources our ingredients only from suppliers that have the highest integrity, and those whom we trust. We understand the negative effects of parabens, phthalates and petroleum products, and we refuse to cut corners to save on costs. We believe that we can still run a healthy business while bringing you high-end natural products that are good for your skin, while not breaking the bank. This guarantees quality, health, and overall rejuvenation with methodical regular rituals. All of our products are freshly bloomed, with an inspirational guide for holistic benefits.  
---
Featured Swag Bag Supporter – Isomers
Understanding beauty requires a great deal of technology, years of experience, discipline, creativity, passion & instinct. ISOMERS Laboratories has a long tradition of expertise in trustworthy skincare formulations & technology.
For over 25 years ISOMERS Laboratories has been engaged in extensive research & creating exclusive formulas delivering the most advanced innovation & technology. Isomers Skincare is synonymous with quality, reliability, performance, nature, purity, precision, innovation & science.
Join beauty-expert, scientist & co-creator of ISOMERS Skincare, Manuela Marcheggiani as she empowers you with the information & education you'll need to help make positive changes to your skin and in your beauty routine. High performance, problem solving skincare. It's about time!
http://www.isomers.ca/Default.aspx
---
Featured Vendor – Young and Blur
Young & Blur is a fashion agency exclusively representing talented established, and emerging Greek designers, importing and strategically placing their brands into the North American retail market.
Founded by a creative and dynamic husband and wife team, Niki & Peter Botteas, who's passion for style and the ability to recognize opportunities in the market, Young & Blur is devoted to distribute contemporary and cutting-edge  jewelry where quality and distinctiveness is paramount.
Despite Greece's recent financial woes, Greek jewelry designers are proving that their country is alive with innovation and cutting-edge design.  With an eye on international trends but incorporating time-honored elements of production and aesthetics, Greek jewelry design reveals it's potential for success in North America and Young & Blur is ideally positioned to assist retailers seize this opportunity.
---
Featured Swag Bag Sponsor – Marc Anthony
Dry, damaged hair is one of the top issues our clients need help with. There are so many factors that impede perfect hair; over styling, hot tools, the weather, indoor heating, pollutants and the list goes on. For this, we love the natural goodness of Coconut Oil to balance these daily negatives and transition hair back to a place of moisture, shine, health and manageability.
– Marc Anthony Stylist Team
We take from nature two true gifts: Coconut Oil and Shea Butter. Their ability to be absorbed into the hair helps to nurture and protect from the inside out. Their natural moisturizing qualities keep your hair supple and shining while nourishing, strengthening and conditioning.
Indulge with this extra hydrating Deep Nourishing Weekly Conditioning Treatment. Wrap each hair strand in a veil of rich hydration, protecting hair from moisture loss and correcting the look and feel of dry, damaged, dull hair. Coconut Oil, Grape Seed Oil and Shea Butter offer three levels of rich hydration while Biotin promoted body and shine. Hair is left soft, detangled, strong and frizz free.
---
Featured MakeUp Artist – Maggie Makeup
---
Featured MakeUp Artist – ThisO MakeUp
THISO Company provides more than just hair and makeup services. We are a business focused on creativity, beauty, passion and the creation of trendsetters. With this as our foundation, we strive to highlight inner beauty through the medium of makeup and hair, causing each woman to showcase their individual charm.
ABOUT THE FOUNDER
Milli, the founder of THISO Makeup is a freelance makeup artist and hairstylist based in Toronto. After working in the corporate world for over 10 years, she decided to do what she truly love, makeup and hair.
She completed a program at the Canadian Beauty College and specialized in bridal makeup, as well as makeup for fashion shows and photoshoots.
Makeup and hair are a means for her to express my creativity using the human                                                                                                      face and hair as my canvas!
---
Featured Vendor – Rosalind Designs 
African head wraps are made to enrich your life with colour and style. All our head wraps have unique and creative patterns that will spice up your day. Our products can be wrapped in many different fashions all depending on how you are feeling. We love our products and hope that you do too.
---
Featured Vendor – UpToTheTime 
Celebrate life by being the best you can be.
Uptothetime – (adjective) Ah Jamaican expression dat mean yuh inna fi yuh own league, yuh tun up! Wen yuh a set trend and nuh fala fashion and yuh ave de strength and courage fi walk yuh own path.
---
Featured Sponsor – Toronto Dermatology Clinic 
http://torontodermatologycentre.com/
---
Featured Vendor – Young Living 
Through the painstaking steps of our proprietary Seed to Seal production process, we produce the best, most authentic essential oils in the world. We are committed to providing pure, powerful products for every family and lifestyle, all infused with the life-changing benefits of our essential oils.
We honour our stewardship to champion nature's living energy, essential oils, by fostering a community of healing and discovery while inspiring individuals to wellness, purpose, and abundance.
We honour our stewardship to champion nature's living energy, essential oils, by fostering a community of healing and discovery while inspiring individuals to wellness, purpose, and abundance.
---
Featured Swag Bag Supporter – Aromaflage
Aromaflage is a 2-in-1 fine fragrance with function. Scientifically tested, effective, and beautiful, Aromaflage® is a new category in beauty and wellness: fragrance with function.  Our first line of fine fragrances & candles naturally repels mosquitoes as well as the leading brand. Our newest line is a sleep fragrance designed to let you sleep more deeply and wake up feeling rejuvenated.

BASED ON BEAUTY, FUNCTION, AND EFFICACY
Notes of French Lavender, Brazilian Rose and Madagascar Vanilla
Relaxing, sleep inducing, all natural perfume
Free of Synthetic fragrance, parabens, and sulfates
Relax, sleep deeply and wake up feeling rejuvenated.
Tax free other than NJ
Ingredients: Alcohol denat, Water, Parfum (essential oils of Lavender, Lavandin, Boise de Rose, Vanilla, Liatrix)
Note: Our sleep fragrance has nothing to do with bug repellents
---
Featured Vendor – Rita Tesolin
Officially launching her designing career in 2003, Rita Tesolin was quickly labeled the "Stone Angel" for her stunning presentations of precious and semi-precious stones in her jewellery creations. She aims to capture the light, intensity and brilliance of each stone used in her artistic endeavors.
Rita's collaboration with many Canadian Fashion designers includes, but not limited to, David Dixon, Evan Biddell and Lucien Matis. Since 2004, she has been a regular staple on the runways of Toronto Fashion Week. Her creations have been showcased on Canadian celebrities: "Designer Guys" Steven Sabados and Chris Hyndman, Jully Black, Nelly Furtado and Tanya Kim, and on American stars Sheryl Crow, Drew Barrymore, Pink, Kelly Clarkson and "Party Girl" Hostess Cathy Riva.
Featured regularly by television hosts, Iman (Project Runway Canada), Jeanne Beker and Jasmine Warsame (Canada's Next Top Model), Tres Armstrong and guest Judges ( So You Think You Can Dance Canada) and Tanya Kim (eTalk Canada).
Rita Tesolin creations appear in countless Canadian and International Fashion Magazines. She has been chosen as one of Elle Canada's "Hot 100" in 2009, and crowned the "Queen of Costume Jewelery" by Flare Magazine the same year.

This Toronto intellectual property lawyer officially traded the courtroom for the runway, and hasn't looked back since.
---
Featured Vendor – MakeUp Addict
---
Featured Vendor – Starlight Med Spa
Starlight Med Spa's passion and dedication starts with its founders Kaye and Jessica. Both girls' interest in the medical esthetics and spa industry was established at an early age.
With many years of education and training, the girls were able to attain the skill set and knowledge required to develop the "Starlight Technique", ensuring optimal results. Our trained skin therapist provide a wide range of services designed to treat your skin, creating a renewed and refreshed look. Visit us today and experience the difference at Starlight Med Spa.
Located on 90 Winges Road, unit 202A in Vaughan, Starlight Med Spa was founded under the idea of offering our clients the service that the industry has sadly left behind, being in a fast-paced world, the treatments have also become "fast-paced" Starlight Med Spa wants to give their clients the attention they deserve. Our staff is highly trained and has the experience needed to ensure our clients feel comfortable and cared for with every visit. The team at Starlight Med Spa has made it our mission to go beyond our clients' expectations and to give them the results they want with our unconditional satisfaction guarantee.
Starlight Med Spa is passionate about the services we provide and dedicated to exceeding our clients' expectations. Our exclusive Starlight Technique was created to provide optimal results, and its making waves within the industry, as the Starlight Girls, are known for "Creating really amazing skin"
Lets bring your skin to its absolute best, let us show you how!
---
Featured Vendor – Pursed Boutique
Pursed Boutique is a Canadian online boutique, a concept and a destination for discovering the world's emerging designers & artisans. It carries original and luxury handbags, purses and accessories made by fashion and handbag designers from all over the world.
We scour the world for original and high quality handbags created by young and talented designers who bring expressive concepts and stories to their collections. We thrive to bring freshness, uniqueness and conversational pieces to your wardrobe.
Independent creativity at risk!
We are increasingly losing generations of artisans' skills and creative designs reflecting personal style.
It's becoming more difficult for independent designers and artisans to compete against large brands, gain presence at retail level, grow their business and connect with people who care about their story.
Pursed Boutique believe the essence of a unique design is the story behind its people, creative process and inspiration. We are an online platform curating products made by independent designers and artisans to tell their story and interact with a community that shares our values.
Pursed Boutique stands for
Uniqueness and independent style
Recognizing and caring for creativity to empower young and talented artisans and designers
Luxurious and amazingly high quality pieces guaranteed to bring joy to your shopping experience
Personalized customer service experience and styling assistance
PS: Showroom open for private appointments to clients and stylists in Greater Toronto Area (Ontario, Canada). Please email info@pursed.ca for details.
---
Featured Vendor – Leezee Henna Art
Farah Syed is the founder, manufacturer and artist at Leezee's Henna Art, based in Ajax, Toronto, ON, Canada
1-We provide henna services for all occasions and are mobile in GTA.Here is the list of occasions
Bridal henna
Mehndi party/Sangeet henna
Birthday party, baby shower, bridal shower
House warming, sweet 16, Girls night out, Bat Mitzvah,Eid,Dewali,Kurwachauth
2-We are the proud manufacturer of all natural chemical free Leezee's henna cones (Henna paste).Each henna cone is made with love, hand rolled and hand filled. It gives you dark brown to dark burgundy stain for a week.
3-We also sell Rajasthani Henna powder to make your own henna paste. Our Leezee's Supreme hair care powder is chemical free natural hair dye to hide grey hair and it is a natural conditioner for your hair.
4-We also make custom henna gifts for weddings and all occasions.
---
Featured Swag Bag Product – Sébium Foaming Gel
A purifying gel that gently cleanses and prevents blemishes from the cleansing stage.
Sébium Gel moussant gently cleanses and is the only cleansing gel that limits the formation of blemishes thanks to the Fluidactiv™ sebo-correcting complex, which biologically regulates sebum quality.
Enriched with purifying agents, zinc sulfate and copper sulphate, Sébium Gel Moussant purifies the skin and limits sebaceous secretion.
Visit Bioderma website for more information http://www.bioderma.ca/
---
Featured Swag Bag Product – Hollywood Magic Eye Serum
HOLLYWOOD EYE MAGIC © Is an Instant Anti-aging Under Eye Treatment Serum. The treatment is applied in no longer than 30 seconds and full results are completed within a few minutes. The treatment is for Men and Women and lasts up to 12 hours. Our treatment serum works with all ages and skin types and can be applied under makeup. The serum is non hypo allergenic and with natural ingredients. Our product is 100 percent safe and not tested on animals.
Science
Our product naturally reduces Puffiness, Fine Lines, Sagging Skin, Wrinkles and Dark Circles within seconds.
Aging skin has become a thing of the past. In record time
HOLLYWOOD EYE MAGIC © Treatment Serum is a unique formula. Designed to redistribute the water retention under your eyes. The Treatment Serum reverses all signs of aging caused by Allergies, Stress, Fatigue, Jet Jag, Sodium, Alcohol, Medication and more.
For  more  information about this product:
http://www.hollywoodeyemagic.com/
---
 Featured Dress Sponsor – Your Favourite Dresses
Your Favourite Dresses is a dress and accessory rental service. Carrying mid to high end cocktail and evening gowns for women who want to look like a million bucks without the big price tag!
Why recycle your closet when you could always rent one or ours?
---
---
Featured Shoe Sponsor – Vince Camuto
About Vince Camuto
A pioneer of the 20th century footwear industry and co-founder of Nine West, Vince Camuto (1936-2015) iscredited with revolutionizing America's affordable fashion footwear market. In 2001, Camuto founded Camuto Group as a retail resource for the design, development and distribution of women's fashion footwear. Over the next 14 years he diversified the company, acquired licenses and partners, introduced brands and built Camuto Group into a global business.
PEPPA
Elevate any look in your closet with the elegant Peppa. We intertwined beautiful straps across the toe and ankle for a minimal yet polished look. The petite ankle strap, slender heel and rounded platform add to the graceful air of this style. Available in an array of versatile hues; choose one of each to cover every occasion.
FASHION AND LIFESTYLE BRANDS
Vince Camuto's eponymous footwear line, launched in 2005, was Camuto Group's first brand. In spring 2012, Camuto introduced VC Signature Vince Camuto, a collection of luxury shoes and handbags. Fall of 2012 saw the launch of Two By Vince Camuto, an elevated take on laid-back sportswear. Louise et Cie, a cultivated accessories collection designed by Louise Camuto, made its debut in 2013. The Vince Camuto Men's lifestyle brand was introduced in fall 2013. Today the brands comprise over 30 categories, including footwear, sportswear, dresses, handbags, jewelry, swimwear, fragrance and menswear.
MITZY
A comfortable mid heel as at the height of fashion this season. We're loving the MITZY and the futuristic metallic bars on the trendy T-strap.
---
Featured Beauty Sponsor – Racinne
Racinne is a company that seeks to help people feel beautiful in their own skin, no matter their appearance, age, or level of affluence. This purpose is derived from its conviction that feeling beautiful is never just about how one looks. More importantly, it is a matter of how one sees him- or herself in relationship with the world. With these principles at its heart, Racinne offers products and services aimed at helping its customers discover, foster, and celebrate their love for their own skin.

This anti aging neck cream  tightens and smooths the skin, reducing the appearance of fine lines and wrinkles. Utilizing Korean ginseng callus extract, sh-Decapeptide-9 and adenosine with highly antioxidating properties combined with hyaluronic acid creates this powerful anti aging formula.  It improves skin elasticity and effectively helps reduce the signs of aging around the delicate neck area by keeping it moisturized. Gently massage in this emulsion to firm the skin, leaving the neck area looking naturally lustrous.
Key Benefits
Hydrates and nourishes skin.
Reduces deep fine lines and wrinkles around delicate neck area.
Tones and firms skin.
Silky smooth appearance
Racinne understands that our skin is a vital aspect of our identity. As such, Racinne's ultimate mission is to educate, empower, and encourage people to have healthier relationships with their skin. In carrying out this mandate, the company offers skincare products that deliver the highest level of efficacy to its users, whether they are based on the most advanced active ingredients or industry-leading technology from Korea. Racinne also believes that its products should never be just used but enjoyed, guilt-free. In its view, beauty should never demand an exorbitant price or be seen as an exclusive luxury. With Racinne, beauty should always be celebrated without reservation.
Racinne. Celebrate your skin.
Social Media Handles :
Website : www.racinne.ca
Instagram : www.instagram.com/racinneca/
---
Featured Beauty Sponsor – My Mane Care
My Mane Care is an all natural, coconut oil based, hair and scalp treatment. Our unique formula helps target everything from brittle, damaged hair, dry scalp, and protection against environmental elements.
Best of all it's designed for women, children, and manly men alike!
Social Media Handles :

Website : http://www.mymanecare.com
Instagram : http://www.instagram.com/mymanecare/
---
Featured Beauty Sponsor –Yonique

Younique's cosmetics development processes utilize scientific research to ensure that our products contain high quality ingredients that enrich and nourish the skin. The result is a beautifully efficacious product that is safely compatible with virtually every skin type.
Younique begins by looking to Mother Nature for the inspiration behind our cosmetics. Our in-house scientific team then formulates a product that honors that inspiration while delivering cutting-edge cosmetics. Our goal is to provide healthy, clean, and pure cosmetics.
Social Media Handles :
Website : http://www.youniqueproducts.com/lisarodrigues
Instagram : http://www.instagram.com/lasheswithlee

---
Featured Designer – Christophe Guillarmé
Christophe Guillarmé passed his degree at the College of Applied Arts Duperré. He initiated a fashion artistic approach and gave birth to a collaboration with an artist making his first fashion show a real artistic installation.
Christophe Guillarmé has had various fashion experiences with Jean- Charles de Castelbajac, Dice Kayek and Stella Cadente before launching his first collection as a young fashion designer in 1998.
"My Dolce Vita style is noticeable at the first sight. I'm a real attendant of exquisite finishing miwed with edgy creative approaches : my gowns are a mix between Glam'Rock and "couture". My ultra-feminine line shows the contemporary way of creating glamorous icons. "
Christophe Guillarmé has been invited many times in different Fashion-Weeks like Dubaï, Marrakech, Monaco, Bangkok, Moscow, South Korea, Kazakhstan as well as the Cannes Shopping Festival. This leads our young fashion designer to generate more fame and compliments on himself and his brand.
Since then, he has increased his desire to stand out, not only for his collections, but also for his global creative process in show construction.
While working on the last ten editions from Cannes International Film Festival (FIF), Christophe Guillarmé built up interactions with young actresses and also international celebrities
Social Media Handles:
Website: http://christopheguillarme.fr/index.php/en/
Facebook: https://www.facebook.com/Christophe-Guillarmé-299815638838/
Twitter: https://twitter.com/guillarme
---
Featured Tailor – D'Royce Custom Suits
To keep our products high quality and being able to develop, our company D'Royce works with about 70 employees, whom highly qualified and works in perfection. We deliver by Action not by Words. Based on the experience of previous years we have continuously expanded our model and fabric offers. The number of our designs are growing every year. Today our production line makes high quality suits based on about 40 models and 17 sizes.
We put emphasis on the procurement of raw materials and quality control. With over 20 years of experience we can guarantee that you will be satisfied with our products/outcome. We produce our suits and tuxedos from blended fabrics,wool and new trend of materials. We do all tailoring, ironing and production in Europe with all the latest technology of Laser cuts which profound and extremely accurate.
Our specially equipped factory's products may satisfy each gentleman in all ages,all weight groups with our elegant styles.
We are happy to share with you that we sell/provide our products to distributors across the World. All suits, vests, ties are made in our factory with style and profection.
http://www.droycecustomsuitsandclothes.com
www.gwtcorp.com/dricheledesign
Created in 1992, the Laboratoire Dermatologique Bioderma has, in 20 years, become a prominent medical cosmetology laboratory on the international stage. It develops, in close partnership with numerous dermatologists and global leading experts in skin biology, products that respond to every type of skin disorder, every type of skin biology.
"When skin suffers, it should be taught how to live according to its natural biology rather than treated".
Jean Noel THOREL, Founder, pharmacist-biologist
 It's the fastest growing independent laboratory on the French and Canadian dermo-cosmetic marketplace. Bioderma is finally available in Canada, since early 2007. The mission of Laboratoire Bioderma is at the heart of its identity:  BIOlogy at the service of DERMAtology.
Our products' mode of action is based on the in-depth study of living matters and cells. Our model is that of healthy skin. Our formulas reproduce and restore the skin's natural biological processes so that it regains its original balance.
 Laboratoire Bioderma offers 7 ranges of products responding to every type of skin disorder. Each of these ranges offers specific programs for each skin type or skin malfunction..
Based on total respect for the skin, BIODERMA products imitate its natural biological mechanisms through their components and their modes of action. To formulate them, BIODERMA selects the purest active ingredients, using molecules naturally found in the skin for better tolerance. Depending on the malfunction, BIODERMA products preserve, activate or restore the skin's natural processes.
Sensibio H2O
Sensibio H2O is the 1st and only dermatological micellar water perfectly compatible with the skin: its fatty acid esters, the constituent elements of micelles, are similar to the phospholipids of the skin cell membranes
and naturally help rebuild the skin's hydrolipidic film.
Please enjoy Bioderma Products as some will be going home with you in your swag bag at our Fashion Show April 22 nd , 2016
Visit Bioderma website for more information http://www.bioderma.ca/
---
Featured Fashion Designer – Vivenne Pash
Vivienne Pash is a Jamaican born, New York based fashion designer whose brand focuses on creating trendy yet sophisticated and affordable ready to wear that appeals to the modern consumer.
After graduating with a degree in Fashion Design from The Art Institute of New York in 2007, Vivienne worked as a freelance designer for a number of outsourcing companies in New York before launching her own label in 2008.
Vivienne's designs are inspired by the classic styles of the 1960's  and 1970's, but are coupled with a youthful modern twist.  She blends an assortment of soft silk, jersey, and cotton organza in neutral colors and vivid prints creating styles that are flirty, comfortable and elegant.
We are Lola & August
Sandra Mansour, Designer
Born in Canada, Sandra has been a lover of art and fashion since she was a young girl, and she's been expressing herself through life drawing and clothing design ever since. Now working as a web developer, she has become a renowned member of the industry with clients all across North America – although she never lost her flair for fashion or her inherited ability to stay ahead of trends. Driven back to her creative roots, Lola & August is giving expression to Sandra's vision of lingerie that is as comfortable and ethically minded as it is glamorous and romantic.
Jouhaina Mansour, Designer
Jouhaina is from Lebanon, where her appreciation for fashion blossomed inspired by glamorous Middle Eastern and European couture. As a teenager, she designed her own clothes and throughout her life never stopped expressing her creativity and love of fashion – although she flourished in a career in business management. Making clothes for her children and always perfecting outfits with just the right finishing touch, she has been an inspiration to, and inspired by, her daughter Sandra – thus their collaboration on Lola & August. She is, of course, always mindful of each beautiful detail on every piece.
---
Founded in 2015, Bonitta is a Toronto-based online boutique offering a curated collection of stylish bags and accessories. We carry Hadaki by Kalencom products.
Neoprene iPad sleeve is soft to the touch but durable and easy to wipe clean.
Neoprene iPad sleeve is soft to the touch but durable and easy to wipe clean
Zippered top opens to a roomy, lined interior
Cushioned construction protects valuable equipment
Eco-friendly. HADAKI products are free of AZO and Phthalates/DEHP, DBP and other harmful chemicals
Dimensions (L x W x H): 10.3 in x 0.8 in x 8.3 in
Add Volume & length in less than 2 minutes The only one piece premium 100% human cuticle hair extension.
Premium 100% real human cuticle weft hair bundles (100 grams).
Made with SuperThin weft giving you a thin and light hair extension no matter how you wear it. SuperThin weft is durable, long lasting and non-shedding.
Available in a variety of colors including 2 tone and 3 tone bundles.
Superthin machine weft is the latest innovation in hair extension products. Superthin wefts use significantly smaller and slimmer wefts than regular machine wefts. Using these micro thin wefts makes them lightweight, durable and hard to detect. Superthin weft dramatically reduces shedding and bulkiness of the weft, making the hair extensions comfortable and the weft barely visible to the eye or touch.
At London Ivy, we believe in simplistic beauty rituals. That's why we created a hair, bath and beauty line that heals, nourishes and serves multiple purposes. We use only the highest quality natural and organic ingredients to deliver amazing results. All products are handcrafted in Toronto, ON., we make products that are as good for you as they are for the Earth.
Studio M is full service hair studio that caters to each client's unique style and personality. Escape into a world of total comfort, relaxation, and rejuvenation. Treat yourself to a luxurious experience…you deserve it! This full service hair studio will make your stress fade away into a distant memory.
Olena often collaborates with well known Torontorian photographers such as Hans Lichtenberg, Babak and Sabrina Bollenback and bridal photographers such as Hudson Taylor, Doug Sturgeon and Mark Anthony. Olena's work has also been featured in commercials for Hakim Optical, CIBC and Women's Post Magazine. Despite the hype, her down to earth demeanour makes everyone feels comfortable in her hands.
http://olenamakeupartandbeauty.com/
---
Featured Designer – Sharleez Concept
Sharleez Concept provides a unique experience in the creation of your ultimate dream bridal gown. Our collection of wedding gowns for the modern woman are made to reflect your wedding vision and to express your personality and sense of style.
 "Ever since I was young, I've believed that every woman deserves to be dressed in her own unique and glamourous way, and I've had a passion to make it happen. This developed into a passion for designing and creating bridal gowns; as such an important piece of fashion, it reflects the bride's own story and tastes like no other. I am so proud to be a woman, and no matter how the times change, I believe a bride's special day should never be compromised! I love to focus on each bride's needs, fitting trends and traditions into her own lifestyle."
Along with our unique bridal gowns we offer a selection of romantic veils, accessories, jewellery, shoes, and more to compete all your wedding style dreams
http://www.sharleezconcept.com
---
Featured Designer – Lidija
Born in Macedonia, as a young girl all Lidija wanted to do was draw. One summer day at the age of 10, for the first time she explored the creation of a dress,  unable to stop herself she continued exploring many different creations. Growing up her life took a different turn; she met the love of her life and started a family. Not giving up on her dream she spent 10 years taking night school classes for sewing and waiting for the day she would  make her dreams come true. In 2010, Lidija decided to apply at Seneca College for the fashion arts program and pursue her dream of becoming a fashion designer.
THE DAY HAS COME!
My inspiration for this collection like any other past or future collection of mine, what I want, when a woman wears my clothes, is for her to feel BEAUTIFUL IN EVERY WAY. Beautiful in every way, it says it all! That is my inspiration and goal, the colours are soft and make you feel BEAUTIFUL. The clothes change you when put on, make you look sophisticated, sharp, and feminine at the same time. Ready to take the day, ready to make a difference!
As a woman, I know the feeling of a compliment from another woman, and I know from own experience you will be hearing, "You look beautiful today!"
---
Featured Designer – Andrew Majentnyi
Unlike most fashion designers who start with a sketch, Andrew Majtenyi gets his inspiration from the textures, colour and feel of the fabric.
---
Featured Designer – Lazar Couture
LAZAR is a true Canadian Womanswear brand entirely made in Canada, founded in the fall of 2013. LAZAR design is inspired by modern femininity with a classic sensibility and is designed with grace and integrity to become classic in a modern day career woman's wardrobe.
"My design is for a woman who is strong, modern, intelligent, free, energetic and proud; she is mature and mysterious. COLOR has the power to make her be beautiful on the outside, to feel beautiful on the inside".
Maria first presented her label LAZAR at F.A.T Show in April 2012 as a part of Pat McDonagh's CONSORTIUM group of designers.
 Born and raised in Macedonia, Maria came to Canada in 2005. As a mechanical engineering technician background from her native country, she involved herself in the fashion industry right after completion of fashion studies in Montreal. Working with various prestigious labels in Montreal and Toronto, Maria broaden her knowledge in the field of couture design as well as mastering many techniques in fur, leather and accessories.
---
Featured Swag Bag Sponsor – Graydon
Be on the look out for Graydon Skin Care Products at Cocktail Crawl's Autumn Fashion show November 6.
Graydon Products contain a plethora of bioactive ingredients which work to maintain and restore the youthful beauty in your skin. Bursting with omega rich oils, antioxidants, phytosterols, linoleic and alpha-linolenic acid, carotenoids, high levels of both tocotrienols and tocopherols (which are the natural isomers of Vitamin E), flavonoids and a plethora of vitamins and minerals, the ingredients and research within our line offers you unparalleled quality and product functionality.
Graydon Skin Care Products curate 'plant powered' ingredients that have transformative, nutrient dense qualities that are easily absorbed so that your skin gets 'fed' the nutrients it needs.
Please enjoy Graydon Products as some will be going home with you in your swag bag at our Fashion Show November 6, 2015
Visit Graydon's website for more information
http://clinicalluxurybynature.com/
---
Featured Swag Bag Sponsor – Boo Bamboo
Boo Bamboo is an all Natural line of personal care for Women, and Men who care about what they consume, and the impact it leaves on the earth.
Nature's fastest growing plant has been harnessed into a collection of hair care products that's guaranteed to make your hair stronger and gloriously shiny in no time flat.
Visit Boo Bamboo's website for more information on their amazing natural products !
Look out for Boo Bamboo in your swag bag at our Fashion Show November 6, 2015
---
Fredas Boutique
Established in 1971, Freda's Design house specializes in manufacturing high quality ladies fashions made from the finest European fabrics.  All garments are designed, produced and sold in store, allowing to offer you the advantage to buy direct.
Freda's one-stop fashion destination offers a complete selection of ladies apparel from casual, to suiting, and eveningwear available from sizes 4-20. In addition to its private collection, Freda's is home to high-end imported designer labels from Europe including Save the Queen, Sinequanone, Tuzzi, Taifun, Luisa Cerano, Cambio, Rayure, and Heymann, to name a few. 'Freda's has become the designer of choice for many local and national television personalities alike. Among them are; Susan Haye from Global Television, Christine Bentley from CTV news, Erin Davis from CHFI, Tonya Lee Williams from The Young and the Restless, Anne-Marie Sweeney from The Weather Network, and many more.
At Freda's, it's important to look great, without spending a fortune
---
TATYANA BOUTIQUE
Tatyana is an American upscale fashion brand, which is owned and operated by Tatyana Designs, Inc. named after its co- CEO, designer and founder Tatyana Khomyakova. Tatyana boutiques specialize in vintage inspired dresses and separates and also incorporate shoes, purses, jeans and accessories.
Alika Red Retro Inspired Pencil Wiggle Dress
A lattice styled top adorns the neckline and sleeves. The waist features a bow. Three eye hook closures above the back zipper. Made of stretch bengaline. Hand wash in cold water or dry clean only. Flat dry. Imported
Brigit Circle
A classic cicle with a modern twist! The Brigit Circle features a fold over pocket with a fun polka dotted print. Matched with two functional pockets, this dress is a winner. Made of stretch bengaline. Hand wash in cold water, mild detergent. Purse shown is not included.Imported.
Megan Pencil Black
Megan features a daring cut out detail at the bust and white fold over back. Available in black or red in a pencil cut or circle cut. This dress is made from a high quality stretch bengaline. Dry clean only.
Located throughout the USA, the seventeen Tatyana Boutiques can be found in the most iconic locations; including the Mall of America, the Las Vegas Strip, The Bowery in NYC, 4th and Broadway in downtown Nashville and Height and Ashbury in San Francisco. With plans to expand internationally, Tatyana Boutiques will be available to more and more adoring fans the world over.
Tatyana is the go-to destination for chic, contemporary fashion that is inspired by the Golden Age of fashion (1940s – 1950s). The brand evokes an attitude that is simultaneously original and nostalgic, eliciting confidence and style for the confident, sexy, modern woman.
Visit their website and be on the lookout at our fashion show November 6, 2015
---
Featured Vendor – High Spirits
Sharon Snitman is an inveterate student of the arts. Wherever she travels, she immerses herself in study to fuel her creativity. She has studied Japanese shibori dyeing, spinning and felting sheep fleece in Wales and Chinese brush painting in Beijing. A graduate of the School of the Museum of Fine Arts (Boston, MA), Sharon has also taken courses at the Penland School of Crafts (USA) in millinery.
After a 25-year career in developing and designing innovative housing and services for seniors, Sharon was compelled to listen to her inner artist. She needed to reconnect with her art and see where she could express her talent. She always loved hats, but never found exactly what she was looking for – design, texture, comfort and a true expression of her style.   So why not make your own?  And so the journey took her to San Francisco, Paris and Italy. There she learned to make hats in an authentic way, and bring a new, vibrant twist to the design.
In 2011 Sharon launched her own hat collection with soft, plush angora velour from the Czech Republic, cashmere and silk velvet from Italy, silk ribbon from Japan, semi-precious stones wrapped in silver and crystal beadwork to adorn each hat. Sharon hopes her passion for design and detail comes through in every piece.
http://www.hatsbywildworks.com/
---
Featured Vendor – Bohten
Designer eyewear handmade from reclaimed material, sourced from Africa and produced in North America.
Bôhten's mission is to develop a compost management initiative that collects agricultural waste (barley, wheat, straw, lumber, wood) etc. We also look to create a chain of workshops that are responsible for the crafting and manufacturing of designer glasses in Africa and in various countries. This is the first step to a journey that will be nothing short of historic.
It is on the mountainous region of Kwahu, highest habitable place in Ghana that Bôhten began its journey. Nana Osei, Founder of Bôhten amongst various ideas, had the initiative to use reclaimed waste material to manufacture an eco-luxury eyewear line. He draws inspiration from his Ghanaian roots, from his love of nature but mostly from his late grandfather Andrew Hanson Osei, who was Ghana's first land surveyor in the 60's.
---
Featured Swag Bag Sponsor – COLAB Dry Shampoo
Description / Key Benefits:
Instantly revitalize your look with COLAB™'s ready-to-wear Sheer & Invisible dry shampoo formulation. The runway ready formula absorbs oil & refreshes roots with a residue-free, lightweight finish and leaves a gorgeous veil of fashion fragrance. COLAB is also available in Extreme Volume formulation, for hair that wants more texture and body.
Available at London Drugs, Jean Coutu, Lawtons Drugs, select Rexall, Pharmasave, Guardian IDA, Brunet, Familiprix, Pharma Choice,  Pharma Plus, Select Uniprix
Product Value:  COLAB Dry Shampoo (50mL) – $5.49
Social handles:
· @COLABhair
· @modelrecommends <https://twitter.com/modelrecommends>
· @FarleycoBeauty<https://twitter.com/farleycobeauty>
For more info on COLAB please check out this link –
http://www.farleyco.ca/COLAB/Products.html
---
Featured Swag Bag Sponsor -ONEKA
WHAT'S IN A NAME?
From Native North American tribe Mohawk; Ohne:ka means 'water'. The name Oneka was chosen to reflect the importance of manufacturing natural personal care products while being very conscious of water. Oneka reaches beyond great looking hair, no compromise on quality, and sources ingredients known to be readily biodegradable.
Oneka's all natural personal care products were created out of a respect for our water sources and the many organisms that help clean and purify it along its way. Rather than causing damage or polluting; Oneka products work WITH the elements of nature. We do this by using certified organic and wild harvested herbal extracts to nourish the hair and body without the use of sulphates, parabens, or synthetic fragrances.
Sulphate- and paraben-free Hair care offer relief from skin conditions such as eczema and psoriasis. Salon-quality hair products transform dull hair into shiny, healthy hair; cleanse your scalp without stripping hair of its natural oils; minimize shower residue impact on our water reserves! Unscented versions of Oneka Elements' products are great for those suffering from allergies, too. Since they're free of harsh chemicals and synthetic fragrances, you can finally breathe freely!
For more info, please go to the link below
---
Featured Hair and Make Up Vendor – Eryn Shannon
Eryn Shannon, Director and Owner of Eryn Shannon Makeup and Hair has over a decade of experience within the beauty and wedding industry. Her strong quality of work ranges from fashion, editiorial, celebrities and New York Fashion Week. She loves creating the most stunning version of each individual bride she works with. Her professionalism and experience ensures you will be made up to perfection on your most special day. Eryn and her team of Elite Artists are highly experienced and true professionals, we can assure brides that your morning or afternoon will be relaxed and seamless. We accommodate small to large bridal parties and the best part is, we come to you! We are a full mobile service.
 Makeup Products
Along with her team of highly experienced artists, Eryn is a master at creating a flawless look for brides and their bridal party using the best of products from M.A.C, TOM FORD, NARS, YSL and Shu Uemura.
 Hair Products
Only the best is used to create your dream wedding hair, Oribe, Davines, Rusk and Bumble and Bumble.
 Bookings
Please note due to our high demand, it is recommended to book your wedding date in advance. All inquiries can be made through the contact page, we aim to respond to our clients within 48 hrs.
---
Featured Swag Bag Sponsor – Nova Scotia Fisherman
Hand crafted in the beautiful Annapolis Valley, Nova Scotia. Each Xtreme product is infused with powerful Nova Scotian Sea Kelp harvested locally from one of the richest marine ecosystems on Earth, the Bay of Fundy.
Nova Scotia Sea Kelp, harvested off the pristine shores, Nova Scotia Kelp (Fucus Vesiculosus ) has amazing anti-aging properties and has been used in health and beauty products since ancient times. It contains a bounty of ingredients that enriches and soothes dry skin.
All natural eXtreme New Wave therapy ! NS Kelp infused soaps, lotions, lip and body balm for life's rough patches. Handmade in Nova Scotia.
Nova Scotia Fisherman Fundy Clay & Mint Soap
Hand poured, cold process soap that rejuvenates skin. Vegan too!
Infused with powerful Nova Scotia Sea Kelp.
No animal testing, no petroleum based ingredients and paraben free.
Handmade using premium ingredients.
Extreme care for your largest organ…SKIN!
http://www.novascotiafisherman.com/
---
Featured Stylist – DCD Approach
In the winter of 2004 Christine Spence and Diane McBean made one of the best decisions of their lives; they moved to Toronto, Ontario from Montreal, Quebec to pursue a dream.  Both single mothers struggling to make ends meet never gave up on their dream of having stake within the fashion and beauty industry.  Having no real support; making the move was a big leap of faith. Friends since the age of 14, Christine and Diane had the flair for beauty and fashion. In their younger years they were recognized for creating signature looks for themselves. As the years passed the duo were sought after to coordinate fashion shows for local designers to show case their work. Christine specializing in make-up application and Diane in fashion styling and consulting made them a well sought after duo for their panache in turning an individuals dream into a creative design.
Today, Christine and Diane are working with both men and woman in various industries to create signature looks.  They work with esteemed clients within  law practices, authors and models that have graced film, movies and television. They also consult with individuals that work within the community and maintain a look of confidence, depth and intensity while radiating a sense of fashion forwardness.
 Their work is recognized in print and online publications. When asked what drives them?
They shared, "The Goal is to make everyone feel confident and beautiful, recognizing that we all have a voice in fashion-you dream it. We create and design it."This is what you can expect from DCD Approach!
---
Featured Vendor – Stella and Dot
Stella and Dot, an Inc. 500 Fastest-Growing Company, is a San Francisco based social selling company that creates flexible entrepreneurial opportunities for women. Our boutique-style jewelry and accessories line is available exclusively through in-home Trunk Shows by Independent Stylists and online.
Our one of a kind collections are designed by celebrated New York designers and featured inGossip Girl, In Style and Lucky Magazine as well as on the wrists and necklines of today's hottest celebrities. The Today Show, Wall Street Journal and The New York Times have praised Stella & Dot for our innovative social shopping concept which brings together the best of ecommerce, social media, personal service and passionate earning to create the ultimate home based business for today's modern woman.
Be sure to purchase this merchandise online from Chantal Wall
http://www.stelladot.com/sites/chantalwall/
---
Featured Fashion Designer – Askiere Afana
A sensual blend of African-inspired fashion, classic trends, and curated textiles.  
Asikere Afana translates to 'sugar-water machete' in the Akan Twi language. It is an ode to founder Ashley Alexis McFarlane's Caribbean roots – her recent ancestors, the Jamaican Maroons, spoke Twi among other African dialects.
Asikere Afana designs infuse cultural heritage, nostalgia and effortless style in ways that satisfy the sophisticated dresser's desire for memorable, Ready to Wear and Special Occasion fashion. 
---
Featured Fashion Designer – Christopher Paunil
Christopher Paunil is a Toronto-based fashion designer who specializes in bridal, evening, and most recently, ready-to-wear. His entry into the fashion industry began with costume design and pattern-making—roles that enabled him to develop his technical expertise.

Armed with both technical ability and a keen eye for quality and fit, Paunil launched his first bridal collection in 2009. His fine silks and flowing silhouettes were well-received by brides and fashionistas alike, opening the doors to a residency at the Toronto Fashion Incubator—an innovative and highly respected organization dedicated to supporting and nurturing fashion-industry entrepreneurs.
Christopher Paulin ready-to-wear collection is currently available in Toronto at TNT in Yorkville and Shopgirls on Queen West
Check out the entire collection
http://www.christopherpaunil.com
---
FEATURED BEAUTY SPONSOR – WORLD SALON
This award-winning beauty hot spot is continuously heralded as one of Toronto's top salons.  Proudly in its twenty-fifth year, not only was worldSALON voted as Now Magazine's 2013 Runner Up for Best Toronto Hair Salon, but it continues be recognized as a salon at the forefront of green beauty, blending health and wellness with the perfect avant-garde style for every person that walks through its doors.
Clients include famous film celebrities, TV stars and supermodels and the creative team at worldSALON lives for their clientele – the best and brightest in the city.
Brian Phillips, owner of WorldSALON and CEO of worldPRODUCTS opened worldSALON in 1989 in the historically designated William Rennie building across from St. James Park in Toronto.
---
FEATURED BEAUTY SPONSOR – GLOW ACADEMY
GLOW Academy, a tri-location MAC accredited beauty school with locations in Toronto, Mississauga & Kitchener, Ontario, we provide training in Makeup Artistry, Hair Design, Airbrush Makeup, Lash Extensions and all areas of Aesthetics, including: Manicures, Pedicures, Waxing, Nails, Facials, Peels, Brow/Lash Tinting, Massage and Microdermabrasion. Specialized Makeup programs are offered in Bridal, Fashion, Photography, TV/SFX and Fantasy makeup. We offer full-time, part-time, evenings and weekend classes with flexible schedules.
All programs have been pre-screened with the Ontario Ministry of Training, Colleges and Universities as single skilled non-vocational certificate programs in compliance with the Private Career Colleges Act, 2005.
Our instructors are highly successful and are active professionals that hail from the current media, fashion and salon/spa industries. Our training enables our qualified instructors to focus efforts on honing advanced skill sets of each individual student. Course material is also rigorously reviewed on a continual basis which ensures that new industry information and techniques are clearly highlighted, guaranteeing that each of our student's competence is up to par if not exceeding current industry standards.

We believe that true experience and confidence is built within a practical setting which is why we are one of the few schools that is excited to provide our students and graduates with the opportunity to gain an extensive amount of practical experience in industry events and our in-house studio. Projects include: in house magazine shoots, corporate catalog shoots, TV, films and music videos. External placements include: fashion shows, beauty pageants and media events.

Aesthetic students also have the opportunity to be scheduled into working at our "Student Beauty Lounge" to further hone their skill sets and confidence by servicing the general public. This allows our students to graduate with a resume full of diversified experience and a complete portfolio book of their actual work upon program completion.
---
Featured Swag Bag Sponsor Products
Treat your lips to the nourishing colour they deserve with 100% natural Burt's Bees Lip Colour. With 5 moisture-rich products, your lips can finally be their truly delight-full selves.
___________________________________________________
From the imagination of Burt's Bees comes güd™, a novel and extrasensory approach to natural beauty. The product line includes shampoo and conditioner, body wash, and body lotion spanning four scent experiences: Orange Petalooza™, Floral Cherrynova™, Pearanormal Activity™ and Mango Moonbreeze ™. güd™ products contain no parabens, no phthalates, no petrolatum and are never tested on animals—No way!
___________________________________________________
Featured  Swag Bag Sponsor – Rok Cork
Rok Cork is a Canadian owned company, committed to supporting authentic artisanal producers & the sustainability of the cork industry. Portuguese born Founder and CEO of Rok Cork, Elizabeth Roque is a fashion forward stylist that is committed to providing a unique offering of fashion handbags and accessories to the sophisticated men and women of today's modern society.
Rok Cork is about fashionable style and sustainability – and those qualities are passed on to our customers through our beautiful collection of cork based handbags and accessories handcrafted from natural materials. With European quality and craftsmanship our cork products are all made in Portugal exclusively for Rok Cork.
Our philosophy "Sustaining the World one Cork bag at a time"
Rok Cork's Goal
To bring you the latest in fashion accessories and handbags from our exclusive network of cork artisanal manufacturers. Being affiliated with leading cork fashion manufacturers ensures we are first to market with any fashion forward products at competitive pricing.
Where do ROK Cork products come from?
ROK products come from the outer bark of the evergreen oak known by the Latin name Quercus (oak) Suber (cork), which grows in Southern Europe, 300,000 pounds are harvested annually, with Portugal having the highest harvest percentage of 61.3%. In order to sustain the Cork tree, it is only harvested every 9 years, in order to obtain the high quality cork required for our accessories, one must wait between 35 – 40  years, any cork harvested before this will be utilized for industrial items.
---
Featured Fashion Designer – Narces
Designed by Nikki Wirthensohn, NARCES is a Toronto-based womenswear line that specializes in after-five and evening wear. Wirthensohn is a Canadian of Persian heritage who was born in Austria, and grew up in Iran and the U.K.
Wirthensohn holds a Masters degree in Business from Canada and The Netherlands. Her design education comes from growing up in the industry by learning from her mother, an accomplished tailor who worked for Victor Edelstein who designed for the British Royal Family, including some of the most iconic gowns of Princess Diana. With NARCES, Wirthensohn combines her very successful business career with a talent and love for fashion design.
NARCES collections have been presented in showrooms and events in Paris, New York, London and Toronto. Success at these shows has resulted in the stunning dresses being stocked in multiple countries. In Canada, NARCES is available at TNT and Holt Renfrew and internationally in boutiques and online shops in the U.S., Middle East, Asia and Europe.
___________________________________________________
Featured Fashion Designer – Stephan Caras
Born in Greece, designer Stephan Caras was educated in Australia, where he attended the Royal Melbourne Institute of Technology.  Caras' career includes designing with fashion houses such as Guy Laroche and Hermés.
Feminine sensuality defines Caras' philosophy of design.  Never influenced by trends, his inspiration for his Stephan Caras line is driven by the femininity that women exude.
Caras' status as a top designer has recently earned him a spot in CEO World Magazine and Runway Magazine's "List of World's Top 20 Fashion Designers," as well as the "Top 25 Most Beloved and Inspiring Fashion Designers of the World".
___________________________________________________
Featured Swag Bag Sponsor – Trade Secrets
Since 1990, Trade Secrets | Glamour Secrets have been at the forefront of offering cutting-edge beauty trends to consumers at competitive prices. Whether you're looking for Salon Professional flat irons or blow dryers, hair care products suited to your individual needs, or the latest shades of nail polish and cosmetics, you'll find them all at http://www.tradesecrets.ca and our Retail Locations.  Every salon is unique and offers a variety of services for your beauty needs.
Guest attending our upcoming fashion show event will receive these exclusive swag bag gift only available at Trade Secrets. Guest will also receive a special promotional discount flyer for when they shop at Trade Secrets.
F.A.S.T. Fortified Amino Scalp Therapy Shampoo and Conditioner, Grow Your Hair Faster!
The shampoo works best when used with the F.A.S.T. Conditioner. Leaves your hair feeling clean smooth and manageable. Clinically proven to grow your hair up to 99% faster! The more you use it the better it works.
This 2 pack includes:
1 12 oz F.A.S.T. Shampoo
1 12 oz F.A.S.T. Conditioner
Juice Beauty Serum
Clinically proven to prevent free radical skin cell damage up to 87%, this lightweight serum feeds your skin with vitamins and antioxidants from certified organic juices, moisturizes with fatty acid-packed plant oils and smoothes fine lines with peptides, alpha lipoic acid and CoQ10. The perfect daily vitamin to use after cleansing and before your moisturizer. A Daily Essential for all skin types.
___________________________________________________
Featured Beauty Product  – Mereadesso
ALL-IN-ONE MOISTURIZER TRAVEL SIZE
It's difficult fitting your moisturizer, serum, primer, day cream, night cream and eye cream into your bag. Now, you don't have to! It's our single-step solution for your face and neck that you know and love… on the go.
Complete with a resealable closure, the Travel Sized All-In-One still contains globally sourced ingredients including 16 botanical extracts, 8 minerals and enzymes and over 20 antioxidants. As easy as ever to apply, this sachet is proof that your beauty regime should never weigh you down.
12 mL / 0.4 oz sachet lasts approximately two weeks with normal usage.
___________________________________________________
Featured Beauty Product  – Marc Anthony Beach Spray
Amplify your hair into voluminous waves with tons of movement and texture. Whether your hair is straight or wavy, get natural looking carefree waves with this texture boosting collection.
Create natural, effortless, beach hair worn loose, soft and wavy. It adds body and texture to straight, fine strands or pumps up the curl in already wavy hair. Add extra definition to your wavy layers.
Hydrolyzed Silk and Provitamin B5 protect your tresses while adding moisture and shine. Powerful UV Protectors absorb ultraviolet light to save your mane from harmful sun exposure, dehydration and color-fade. You're left with manageable, touchable waves. Even the straightest hair can achieve tousled beach hair any time of year.
Guest attending our fashion show event on August 8 will receive this special gift
For tickets – http://uv.rs/1oKRdOu
Product Info – http://www.marcanthony.com/products/wavy-hair/beach-hair-wavy-spray
___________________________________________________
Featured Beauty Sponsor  – Pure and Simple
Pure + simple assists client in their pursuits of beautiful skin with natural and organic products and services that respect our clients health, our community's values and our environment's sustainability.
Pure + simple is a natural, holistic spa and retailer of natural skincare products and cosmetics.
Featured Beauty Product – PURE+SIMPLE – COLLAGEN ELASTIN PLUS 100ML
A powerful anti-aging serum with a higher Collagen concentration than our HCH formula.
Can't get enough Collagen? With an even higher concentration of Collagen and Elastin compared to our Collagen Elastin HCH, this ultra-hydrating serum is perfect for those who are serious about anti-aging.
10% Marine Collagen and Elastin helps rebuild collagen while hydrating and rejuvenating mature skin.
The Algae and Aloe Vera base reduces fine lines and lessens sensitivity and redness.
The extra hydration and better skin circulation promoted by this product gives skin a radiant and healthy glow.
Nut Free
Pure + simple Tips:
This serum is excellent for calming burns + sunburns along with minimizing difficult to heal scars. Just apply directly onto the area in need.
To get relief from puffy or dry eyes apply a thin layer of Collagen Elastin the area and massage gently into skin.
Keep your neck looking young with a regular application of Collagen + Elastin Plus.
Guest attending our fashion show event on August 8 will receive this special gift
For tickets – http://uv.rs/1oKRdOu
For Product Info – http://www.pureandsimple.ca/
___________________________________________________
Featured Beauty Salon – Donato Salon and Spa
Known for creative and progressive hair design, Donato Salon + Spa is synonymous with beauty and fashion. Featuring the city's best hair stylists, colour technicians, estheticians, registered massage therapists and make-up artists, known throughout Canada and around the world.
A talented team of artists led by stylist and entrepreneur John Donato, the salon boasts a staff dedicated to the education and advancement of hair styling. At Donato Salon + Spa our main focus is you. Donato Salon and Spa's luxurious and relaxing Day Spa promotes good health and a sense of well-being.
John Donato, winning Editorial Stylist for the North American Hairstyling Awards, has long been recognized for his vision and accomplishments while exemplifying the definition of true entrepreneur. From visionary to stylist extraordinaire, John is the go-to-guy of photographers, editors and celebrities worldwide. With an easy-going nature and a vision that far exceeds anyone's expectations, John takes both men and women from simple to stunning.
Growing up in a family of hairdressers allowed John the creative output he needed to develop and appreciate his eye for beauty. He soon realized his desire to expand his knowledge and understood the need to gain training away from the family business. John headed to Vidal Sassoon where he worked in both Toronto and Los Angeles, and where he was exposed to and gained experience in editorial work.
Guests attending our second annual fashion show event will receive complimentary hair and make up touch ups
For tickets – http://uv.rs/1oKRdOu
For Salon Info – http://www.donato.ca/
_______________________________________________________
Featured Fashion Start Up – Trend Trunk
With an entrepreneurial spirit and a flair for fashion, it's no wonder why founder of Trend Trunk, Sean Snyder, has rapidly reshaped social marketplace and fashion buying. As an online consignment shop in which members can buy, sell and donate pre-owned fashion items, Trend Trunk has undergone significant transformation in recent years.
Trend Trunk has recently launched a Stylist Program. It  provides an exciting opportunity for women who have a passion for fashion to be a Trend Trunk Stylist and help consumers cash in their closet.
The Company
An average person has about $6,000 worth of unused or underused clothing and accessories just sitting around in the closet, Snyder said. That's one of the driving forces behind Trend Trunk, the fact that there is a market for a place where Canadians can "cash in their closet," has he puts it.
Trend Trunk works like this: members create a profile, take photos of their unused or pre-loved clothing and accessories using the site's guidelines and post the picture along with a description of the item.
When an item is sold, the company emails a shipping tag to the seller.
"They don't have to figure out the shipping," Snyder said. "[On other sites], selling is half the battle.You still have to get it to the person."
The seller has a choice as to what they want with the money: it can be deposited into their Trend Trunk account to buy something new, into a bank account or the seller can take advantage of the Closets & Causes program and donate up to 100 per cent of the money received to any of the 80,000 charities in Canada. Snyder is particularly proud of this initiative.
"It's engrained in my DNA to do good and give back," he said. "This is an innovative way to give to charities… and it helps them reach a new type of supporter: Gen Y who don't have a disposable income."
Trend Trunk is a perfect medium for buyers and sellers wanting to go the e-commerce route, Snyder said. eB